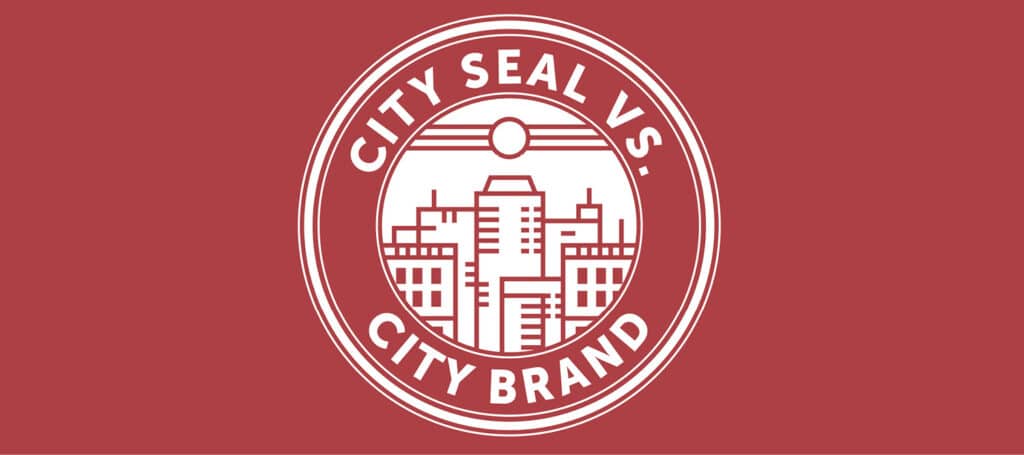 Officiating important documents at the turn of the century – or even the turn of the first millennia – often fell to one source: the city seal. City seals were used to represent the legal verification of documents.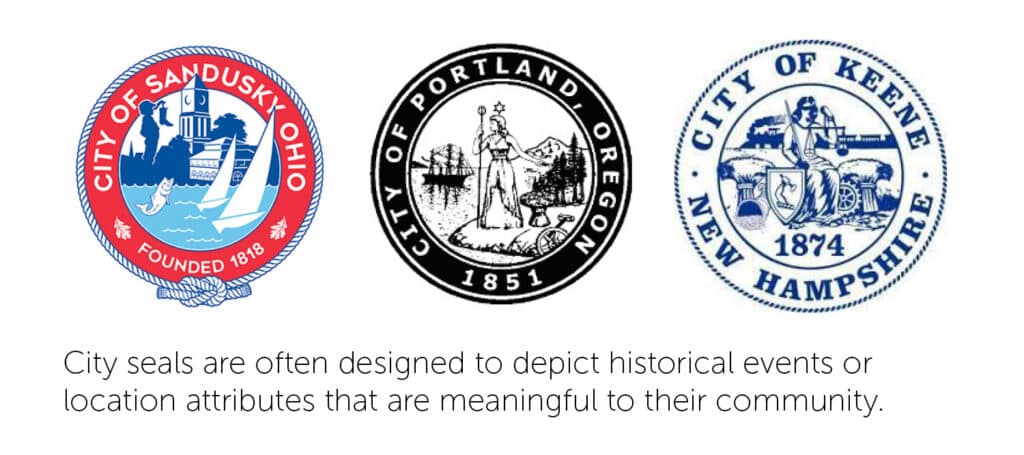 Some city seals are interesting and well-designed, depicting an important historical event or an era long past. On the flip side, some city seals have lost the quality of the design over time and reproduction, and others are…well…unoriginal. Google "city seal" or "state seal." You'll notice many similarities – they're round, many feature an indigenous tree or animal, maybe fields and a rising sun. In the early 19th century, originality didn't really matter – the seal had a job to do and wasn't dependent on aesthetic appeal.
Regardless of how attractive they are, seals have a certain nostalgia. They adorn podiums in city hall, decorate the carpet leading into a courthouse, or mark an inlay in the town square. The city's people, especially the city's leadership, often feel attached to these marks. But since so many seals resemble one another, they don't do the job of branding. Seals typically do not distinguish one city from another; they don't express the character of the city, and they can be difficult to translate into 21st-century applications, such as an avatar or business card.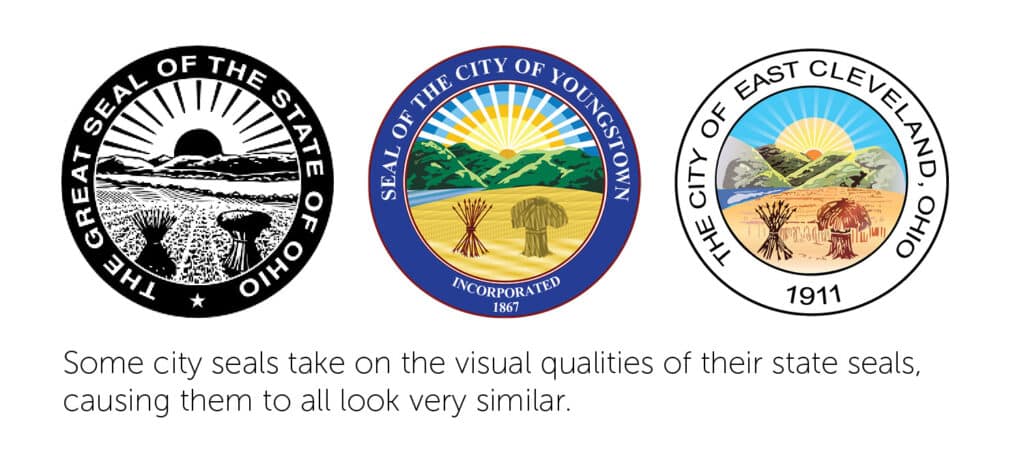 If you use a city seal in place of a logo, this may resonate with you. But you don't have to scrap the seal – it can coexist with your brand logo. It's more about how the seal is utilized in relation to the brand. Here are a few considerations and suggestions we share with our clients to help them manage a modern brand identity alongside a historic seal.
City brands are future-oriented
The job of a brand is very different from that of a city seal. Most communities interested in updating or developing a new brand have ambitions and plans for the future. They use the brand as a communication tool to support their aspirations: where do they want to be in the next five to 20 years?
When developing a new brand or retooling your existing brand, we recommend looking beyond the seal to build a brand that is not grounded in the past nor focused solely on today – build a brand that looks and feels like where you want to be tomorrow.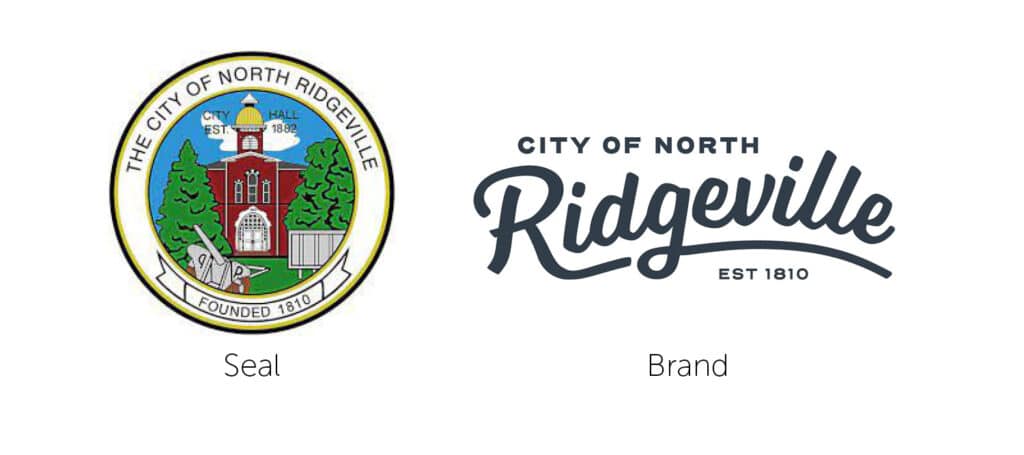 You can have your cake and eat it too.
Seals are an interesting time capsule, so if people are attached to them, keep them. The important thing is how the seal is used in relation to your brand. There are a couple of different ways we've seen cities manage this: (1) update the seal to align more closely with your brand and (2) develop clear guidelines on when to use the seal vs. the brand.
If you decide to keep your seal, make sure it can live beside your branding efforts. Ask yourself these questions:
Has your seal aged well? Does the imagery it uses feel dated or offensive?
Is your seal too detailed, meaning it doesn't scale down in size well?
Is your seal in need of a quality refresh? Was it created so long ago and with various iterations that the files are compromised?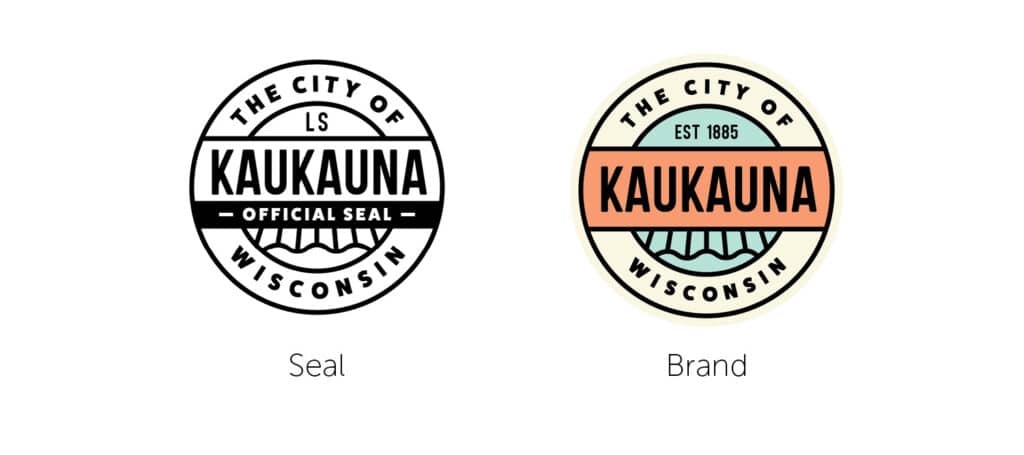 Cities that want to keep their seal and rebrand can redevelop their seal to address the issues listed above. Some cities develop an alternate version of their brand logo in a circular shape that can be used similarly to a city seal. In the past, we've redrawn a city seal to refresh and enhance it or made subtle changes to align it more closely with the brand using color, line weight, fonts, etc., so even though they're different, they look and feel like part of the same family.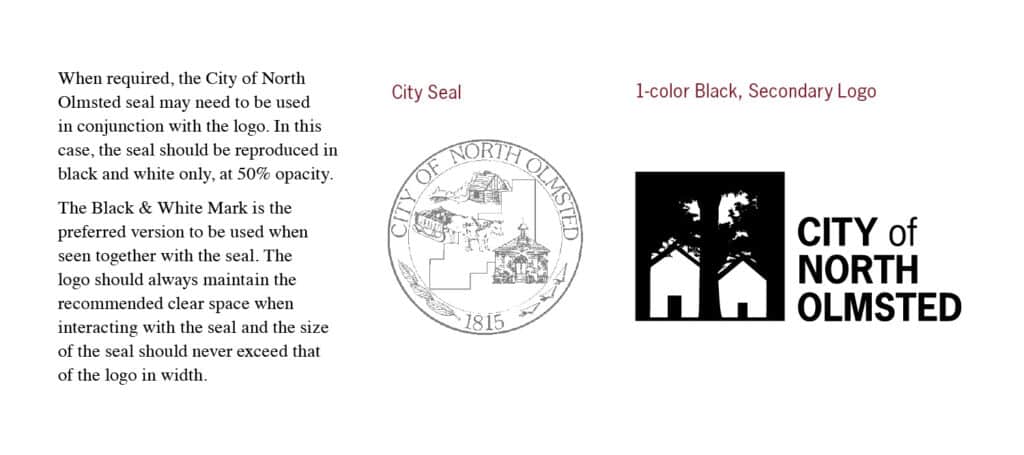 Whether you redevelop your seal or keep the original, the key to success is a clear understanding of where and when to use it. Some cities simply reserve the seal for legal documents, while others may have a number of different uses articulated in their brand standards. A good, basic rule of thumb is to consider: seals tie back to the government, while the brand is more about the organization and community. Used thoughtfully, employing both a seal and a brand can even enhance your communications, represent different voices, and demonstrate respect for the past with ambitions for the future.
Sorry, we couldn't find any posts. Please try a different search.