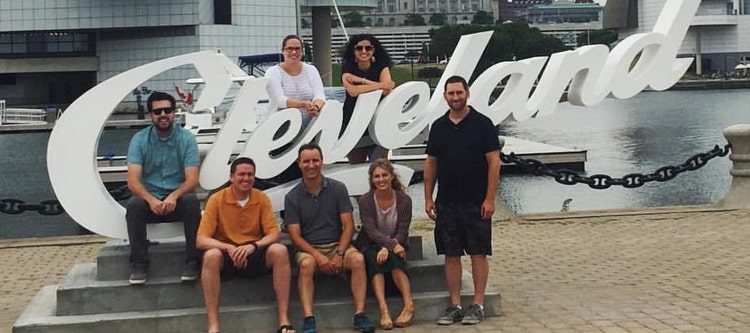 How cities and public places can use content marketing to build brand awareness.
Stories have been a part of society since the beginning, providing a unique lens through which we make sense of the world. Given the sheer power of storytelling, many brands use it to influence their audiences and have given it a 21st-century name: content marketing. People are bombarded by information daily, and stories cut through the clutter to connect with them on a deeper level. That's why civic places can leverage stories to transform themselves from a black-and-white picture into Kodachrome. Here's how to transport your community out of the information clutter and into a tangible story that can drive action through your emails and social media posts.
"People are bombarded by information daily, and stories cut through the clutter to connect with them on a deeper level."
Who is the hero of your place's story?
Unlike brands that offer tangible products, cities and public places have the challenge of promoting things like community culture, along with lifestyle services and amenities, to name a few. Furthermore, where people seek out tangible products because of a need, many need help understanding exactly what their community offers and may not proactively look for the information.
So how do we tell community and place-based stories that spark interest and action? The same way that all stories do…by introducing characters (people). When a story is told through the lens of a person's experience, it's easier for people to relate to. A new beginning, personal triumph, heartfelt introspection, or a compelling plot – there are many combinations and approaches to storytelling.
With so many options, it's important to ensure that all your story's elements are grounded in purpose. Without one, you risk creating a series of uncoordinated narratives that don't connect to big-picture goals. We want them enthralled, not questioning why they're here.
As you develop your storytelling strategy, here are some important areas to consider:
WHY — Ask yourself a not-so-simple question: Why do we persist? What purpose do we serve? The answer should not only crystallize your place's ultimate mission but also communicate what you've overcome and how that has shaped who you are, who you serve, and your mission.

Think about Cleveland, Ohio. While the city was once referred to as the "Mistake on the Lake," it has experienced what some people call a rebirth. You can't appreciate the city's success without understanding its industrial roots, economic ups and downs, sports heartbreak, and neighborhood redevelopment. These pieces create a compelling story about a city that has risen from the ashes.

HOW — Your storytelling needs to illuminate How your place creates value for people. Think of the "hows" as categories – the types of things that support your Why. This may include new business resources, events, parks and recreation, safety, and, yes, even fun things like waste management. Crafting stories around these features and services help you demonstrate your community's purpose and gain buy-in for important initiatives.

WHAT — Finally, ask yourself: What stories are we going to tell? This is the most tactical portion of your storytelling strategy. It's also where you decide which tangible stories will align with your messaging. Like a good marketing plan, you need to document your story ideas, authors, key messages, how you will tell the story, and where the story will be found and released. We often refer to this as a content or editorial calendar, and it will keep your team aligned, organized, and accountable. Here are a few examples of story topics to consider:
People profiles (residents, entrepreneurs, mayor, city staff, visitors, etc.)
Neighborhood profiles
Business success stories
News stories
Timeline of events
Development initiatives
"Your stories don't have to be written or presented the same way or from the same point of view. When you take a diverse approach to story development, you're positioned to create a more vibrant collage of your place."
Your stories don't have to be written or presented the same way or from the same point of view. When you take a diverse approach to story development, you're positioned to create a more vibrant collage of your place. Different ways to present and tell stories include:
Blog article
Vlog or video blog
Photo album
Podcast interviews
News articles
Social media series
Special hashtags
Stop selling your story. Tell your story.
Stories don't just generate intrigue. They help you communicate – but only if you're not overtly selling to them or becoming too dry and statistics-based. People inherently understand the narrative formula (problem, climax, resolution, and conclusion). Stewards of place can leverage it to communicate their ideas and illuminate the greater context behind their engagement, planning, and economic development efforts.
Master plans, ballot issues, and tax levy proposals are tough topics that must overcome misperceptions and skepticism. Instead of throwing boring statistics, financials, and sales-y advertising at your constituents' faces, use storytelling to highlight different perspectives and draw connections to other like-minded communities. Not only will your cause pick up steam, but you'll build community brand champions in the process.
Many cities across the U.S. and around the world have done a remarkable job of using stories to build loyalty, attract new visitors, and jumpstart economic initiatives. We're proud of Cleveland for using brand storytelling to rise up from its underdog status and create a culture of hometown pride. The city has even inspired user-generated content through its #ThisIsCle social media campaign, encouraging people to share images of themselves around town with the popular hashtag. To support this effort, the city has placed "Cleveland" signs in different locations to give residents and visitors the opportunity to take photos and create experience-based stories of their own. In our opinion, those are the best kinds of stories.
What is the best way to get started? Just start.
If you're having writer's block or don't know where to start with your place's storytelling, discuss some of your ideas with your team and community stakeholders. Also, you need to review your strategic priorities and identify relevant stories to help you fill in the lines. Are there new restaurants opening? What's happening within the school system? Is there new construction? What about upcoming events? You don't have to churn out long, robust narratives every week. Sometimes, a social media photo and post are enough to attract attention.
Radio personality Ira Glass once said, "Great stories happen to those who can tell them." Storytelling is a long-term investment in the health of a place brand. And hopefully, like any great novel or series, you'll have people turning every page with anticipation of what will happen next.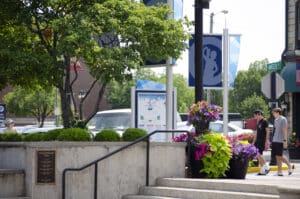 Investing in your municipal brand is more important than ever There's no…
Read More >>