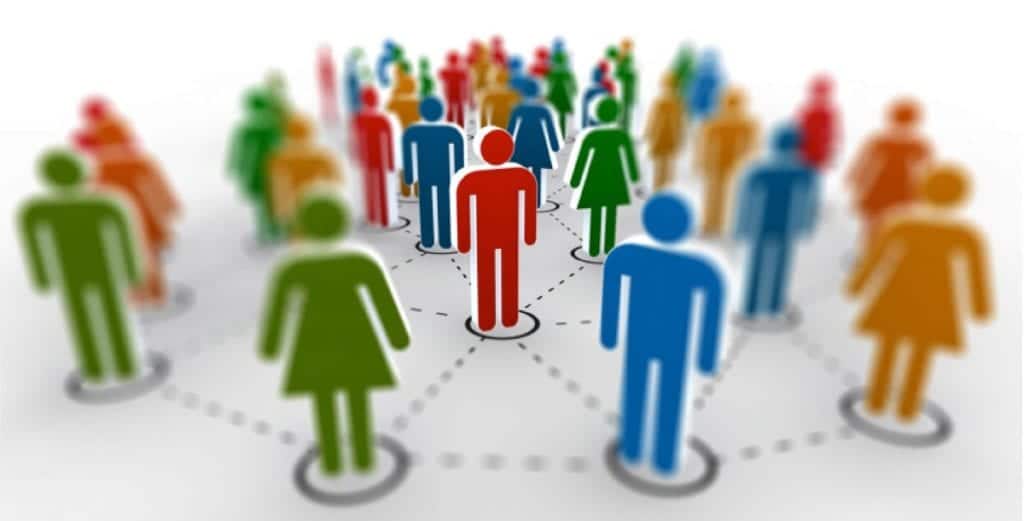 Discovering Your Community's Identity, Voice and Vision
Municipal governments are in a difficult position when it comes to branding. Virtually every city has layers of complexity and diversity, and leaders understandably want to reflect all the city has to offer and to be accepted by everyone in the community. But when we try to say or represent too much, we run the risk of representing nothing at all.
"But when we try to say or represent too much, we run the risk of representing nothing at all."
Marketing of places isn't a new practice. Early pioneers of city branding and rebranding discovered that a great city brand is a valuable asset. It has the potential to transform perceptions of a community and mark it as an attractive destination for people to live, work and/or visit. Some examples arose organically (i.e., Paris = "The City of Love"). However, as noted in research published in The Journal of Brand Management, the conscious application of city branding really took off in the 1970s. That's when local governments started being run in a more businesslike manner; taking an inventive approach to managing a city that is less risk-adverse and more motivated by economic ascension.
Develop a municipal brand that means something
A city brand can be a powerful means of stirring pride, attracting and retaining residents and businesses, and supporting economic development, tourism, and civic projects.
But when it comes to marketing a city, there's no way to develop a brand that will please everyone. In fact, just trying to please everyone is a recipe for failure.
You've more than likely seen a city brand with a vanilla tagline or a logo that is a bit of a mishmash of seemingly unrelated elements (a haystack, a native plant or animal, historical figures. etc.). The end result is something that is muddled and neglects to convey a powerful message or feeling.
That's just the tip of the iceberg. A mishmashed logo is symptomatic of a scattered brand strategy. Obviously, if you want to develop a city logo that represents your brand, you need to define your brand first.
It helps to start with a clear positioning statement or "purpose" statement. What do we value and what value do we bring to the community? Sometimes this is driven by a geographic advantage, industry and agriculature, or simply community culture. Whatever it is, your purpose or positioning should be distilled into a simple, concise statement for clarity and direction. This is a particularly difficult exercise for cities because there are often many aspects of your community that you would want to highlight.
Furthermore, cities are working with a variety of stakeholders who need to be on the same page and in support of the brand. For example, your police force may have differing ideas about what's important compared to local business owners, or educators, or young parents, etc. But sometimes, in trying to play it safe and appease everyone, the message gets convoluted and indistinguishable from any other place.
If you're at the helm of a brand project, be wary of the path of least resistance, so you don't find yourself on the path of least potential too.
"If you're at the helm of a brand project, be weary of the path of least resistance, so you don't find yourself on the path of least potential too."
Don't make a promise you can't keep
Developing a brand that has purpose and meaning is essential. But, maybe even more important, is being able to back it up. Simply stating that your brand represents certain values or offers certain benefits isn't enough – you need to demonstrate it.
At Guide Studio, we refer to this as a "brand promise." A compelling brand promise sets expectations and offers an experience that you can deliver.
It's not a gimmicky tagline or splashy logo. It's not about inventing something or being all things to all people. Rather, it's discovering what your city already has and "owning" it. This cuts through the noise and helps attract the people who want what your city has to offer.
A community brand is a tool for communication that supports economic development, stirs pride, and enhances reputation over time, but it does not repair underlying problems, like infrastructure, funding, or political disruptions – those issues still need to be addressed. In other words, a city still needs to "walk it like you talk it." When positive things are happening in your city and communicated through your brand, then you're not only checking all the boxes, you're also building "brand equity."
Done well, your brand promise can:
Inspire trust;
Boost community pride;
Attract investors and talent;
Encourage engagement;
Advance stakeholder relationships;
And translate into economic strength
A good city brand isn't necessarily about being bold (though it can be); it's about honesty. Own what you have. Flaunt your assets, boast your strengths, just make sure that you can back up your claims.
Inevitably, your brand will resonate with some, but not all people. However, those who are attracted to your city brand will be proud champions for the community and serve as catalysts for the city's future.
Use public engagement as a tool for developing an honest brand
Similar to mainstream corporate marketing, city branding and rebranding starts with research. However, whereas corporations are inventing a brand to align with their target audiences, civic brands already exist within the community – they just need to be uncovered and articulated. Quantitative research is still helpful to your brand consultants, but it's the qualitative research that exposes the character and true assets of a community.
While the goal is a single vision, it doesn't originate with a single voice. As a community, your purpose is in your people. How do people feel about the community? What do they value?
Public engagement is vital to this process. For starters, we recommend forming a Steering Committee; these are people who commit to seeing the city branding project to its conclusion. They also wield a degree of decision-making power in the process, thereby imbuing some personal investment.
You should also pull together diverse Stakeholder Groups that represent various audiences in your community – business owners/employers, community leaders, local institutions, residents of different ages, socio-economic backgrounds, culture and heritage (the list goes on). Large format Discovery Workshops, individual interviews, and focus groups can be leveraged to ensure you are hearing from a breadth of community members. This article further explains the roles and make-up of brand committees and stakeholders.
From there, we conduct focus groups and individual interviews. We pull together representative stakeholders and ask each:
What do you think are the opportunities in this community?
What are the challenges and deficits?
What are the strengths?
Why do you choose to be here?
Using public engagement as a means of qualitative research uncovers the common themes of a place, defining its unique essence and communicating the opportunities and advantages that truly make a city special. Now, you have the foundation of your brand and can put it into action.
Translate brand into targeted messages
Where there is a significant degree of diversity in a city, we can talk about developing cohesive messaging that also targets specific groups. For example, Guide worked with Longmont, CO– a city of 86,000 situated between Boulder and Denver. Compared to some surrounding communities, Longmont is relatively diverse, with a 15% Hispanic population, including immigrants and lower-wage workers.
Their concerns and sense of community are different compared to those living nearby in $500,000 homes, so the targeted messaging we developed had to reflect that. People need to know that the community is for everyone. Even knowing the primary city brand doesn't wholly resonate with every single person, targeted messaging helps communicate that the brand (the city) sees you and understands what's important to you.
Community brands are first and foremost tools for communicating and connecting, and key messages are the crux of your marketing and communication. These messages and your brand purpose need to be consistent, even repetitious, in order to take hold. If you really nurture it, it strengthens over time.
Unveil your brand with confidence and conviction
Unfortunately, since you can't please everyone with your new brand, some cities face a degree of negative response when a new brand is launched. On the bright side, you will also likely get praise and commendation. But community leaders should be prepared that pretty much every new city brand – no matter how painstakingly-developed and on-point – could stir up some trolls. Unveil your brand with confidence and conviction (trolls can smell fear!).
Once a brand comes together, you can minimize adverse reactions with a few simple strategies:
Leverage brand champions. Those who participated in the process – stakeholders from focus groups, elected officials, etc. – are invested in the outcome. These are your backup voices, your cheering squad. Give them advance notice before the brand launches, share a sneak peek of the final product, and express gratitude for their support in the process. Additionally, you can provide these folks with information and messaging to help champion the brand through their own communication channels.
Be the first to talk about it. As you've probably noticed, it's pretty difficult to control public opinion. However, you can manage the messaging to some degree, especially with good timing. Community leaders should consider teasing the new brand before launching it. Why are you developing a new brand? What is it expected to do for the community? How did you do it? These are the questions that will be top-of-mind for taxpayers. Issue a press release, add a blog to your website, tout it on social media – you may even include some positive quotes from those on the steering committee. Put out your own messaging about the brand before the media develops their own messaging. Quick Tip: make sure to speak to the process of developing the brand and community engagement. Your brand was not developed in a bubble!
Know what you want to say before you say anything. This is a good rule of thumb for any type of public announcement. Have a clear chain-of-command and succinct talking points for responding to media inquiries; be transparent and ready to answer "Why?" and other questions that are bound to arise; and find some brand champions or council members for more voices in the mix. For communities that face difficult or persistent voices of dissent, we encourage you to invite those folks to be a constructive part of the brand development process. Not only does it provide another important perspective, but in some cases, naysayers become yea-sayers.
"For communities that face difficult or persistent voices of dissent, we encourage you to invite those folks to be a constructive part of the brand development process. Not only does it provide another important perspective, but in some cases, naysayers become yea-sayers."
In summation, while you can't please everyone, you can still develop a game-changing brand that resonates and communicates what your city has to offer. But the strength of a community brand hinges on your ability to develop a brand that makes a powerful statement and represents a promise you can deliver.
Considering a future branding project? Contact us to arm yourself with the information needed to kickstart your next branding project.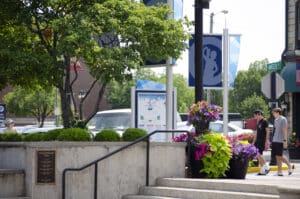 Investing in your municipal brand is more important than ever There's no…
Read More >>