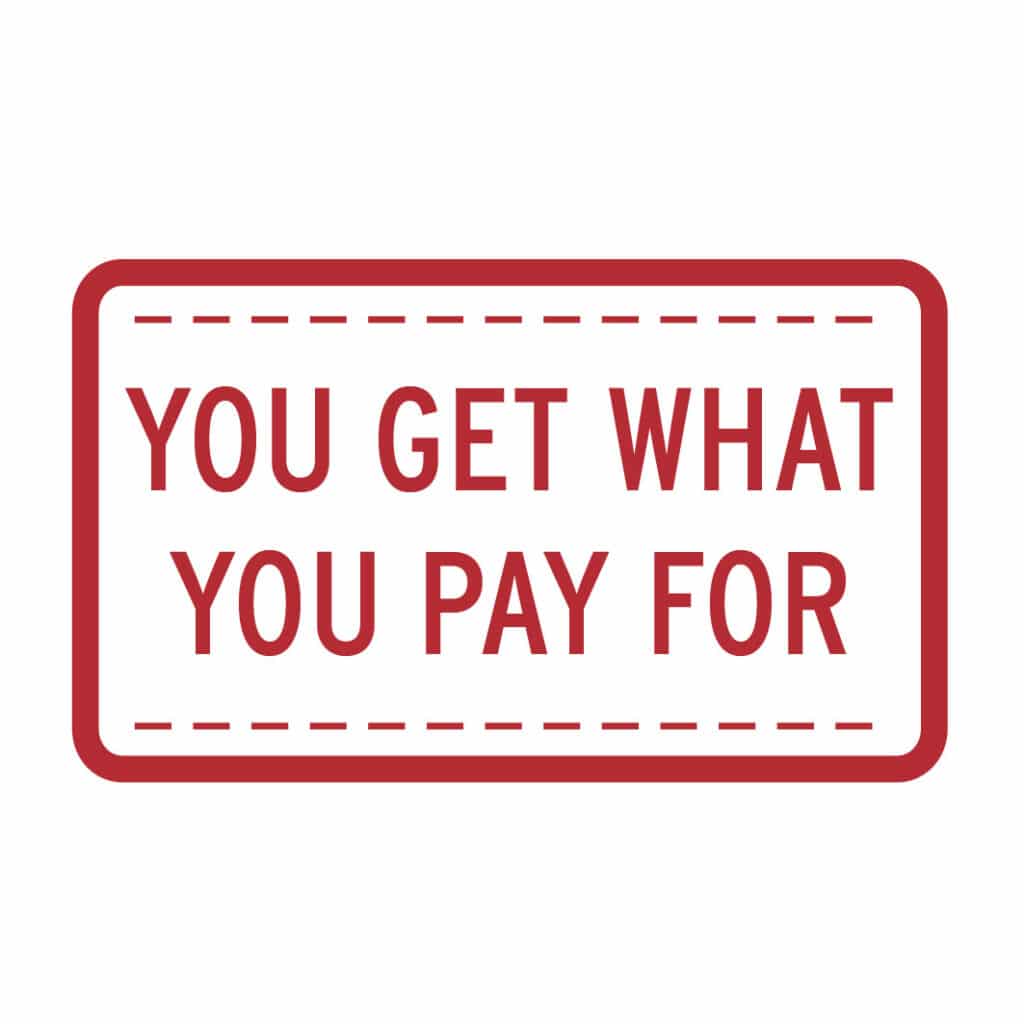 Developing sign concepts is fun. Selecting color palettes, toying with design and determining the size and shape – it's the creative process that brings a vision to life! But at some point, those carefully crafted designs need to be fabricated into real signs and installed. This phase can be cumbersome, but you have options when it comes to how you do it.
---
There are two primary methods and both bring degrees of success and risk.
Design-Bid-Build (DBB)
Just like it sounds, the designer produces and delivers the designs in a detailed documentation package complete with design intent drawings, specifications, message schedule and location plans, etc. The project is then opened to sign contractors for bids, followed by a Q&A period to help you select a partner. More often than not, the lowest bidder wins the contract.
Design-Build (DB)
In this process, the designer and fabricator function as a single team responsible for the design and construction of the project. Typically, the designer selects the fabricator and, together, they work on the entire project, estimating costs from concept design to putting signs in the ground.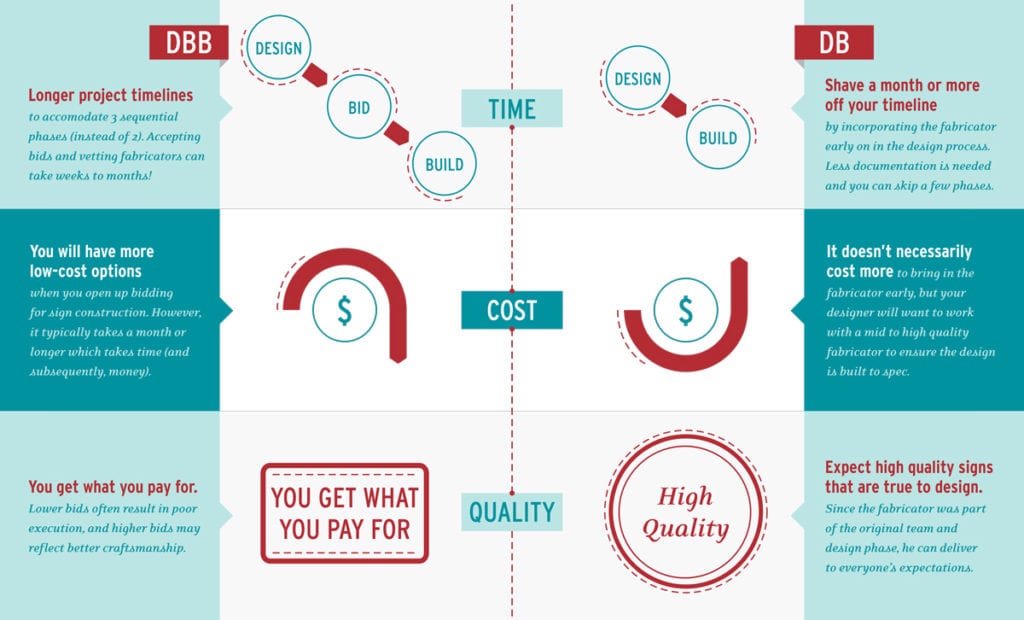 Here are a few considerations to help you compare and contrast the two methods.
Time
DBB: Longer project timelines to accommodate 3 sequential phases (instead of 2). Accepting bids and vetting fabricators can take weeks to months!
DB: Shave a month or more off your timeline by incorporating the fabricator early on in the design process. Less documentation is needed because the fabricator can take early design sketches and turn them into construction drawings upon design approval, skipping a few phases in a traditional DBB.
Cost
DBB: You will have more low-cost options when you open up bidding for sign construction. However, it typically takes a month or longer which takes time (and subsequently, money).
DB: It may cost more to engage a fabricator early in the process, but having that expertise at the table throughout the project can save time, money and aggravation for everyone.
Quality
DBB: You get what you pay for. Lower bids often result in poor execution, and higher bids may reflect better craftsmanship.
DB: Expect high-quality signs that are true to design. Since the fabricator was part of the original team and design phase, they can deliver to everyone's expectations.
While it may seem like a no-brainer to employ DB over DBB, it's not that cut-and-dry. Some projects – like those that are government funded – may require a bid phase. In other cases, large-scale complex projects may be too difficult to accurately estimate prior to planning and design phases. However, if a right-sized project is on a tight schedule, a Design-Build project model may be a solid solution.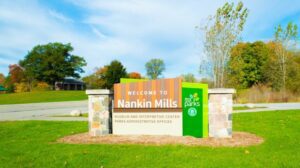 Whether you want to stretch your legs after being cooped up in…
Read More >>