Client Side Roles & Responsibilities
The Team, The Committee, The Council/Board
Any organization or municipality preparing to embark on a large, complex design project knows it's going to take a lot of people power to make it happen successfully. But what are the roles of all those involved? This position paper outlines the roles and responsibilities of the core team, steering committee and council/board.
---
The Core Team
Let's first look at the core team, as they are essentially the project leaders and managers for the client side. They are the people who interface the most with the consultant team. The core team is made up of a few key staff members, including the executive director, and sometimes a board/council member or two. Generally a small group — two to four members — they bear the most responsibility for the project. They need to organize meetings, getting the right participants to the right place at the right time (also known as herding cats). They have to gather materials for the consultant and distribute materials to the stakeholders and committee. They may be asked to identify red ants (vocal, opposing parties who can create a sting if not engaged early and properly) as well as additional champions and collaborators. They keep the peace.
Beyond their tactical responsibilities, however, the best core teams have some defining characteristics. They are open-minded, open book, knowledgeable in the field and of their place, collaborative and humble. They know what they know and know what they don't know. They show up ready to teach and to learn.
Core team members should also be passionate. Passionate about their place or organization, passionate about the project that they are stewarding through a sometimes foreign process. That energy will turn them into (hopefully one of many) project champions once decisions are made and work is being implemented.
That said, I have to give major props to the hundreds of client team members I've worked with over the years. To take on any of these huge initiatives, in addition to their day-to-day responsibilities, is a feat to be commended. This is hard work.
The Steering Committee: Composition
Whenever we are hired to lead a brand, wayfinding or strategic place planning effort, we ask that our clients create a steering — or advisory — committee. The steering committee is appointed by the Core Team on the project. This group should typically be comprised of individuals representing the various stakeholder groups affected by the project. For a municipality, this could include: residents, a business owner, a property owner, a government representative, economic development expert, a visitor, and representatives from any large institutions and the organizing entity. For a place-based non-profit, we'd expect to see your marketing director, visitors, members of the organization, members of the community, a board trustee and possibly a donor, among others. It is valuable to invite people who are not only representing a specific audience, but who bring both a particular expertise and a passion for your work. We often request that downtowns include an architect, designer or marketing expert on the team as they can operate as effective translators to the board and governing entities when we are not there.
The size of your committee may vary in proportion to the organization and project size.
Eight to ten comfortably ensures you always have enough perspective, even if there is an absence or two, while maintaining manageable effectiveness. Large cities may have up to twelve members; smaller organizations may only need four to six people.
The Steering Committee: Roles
When choosing specific members of your steering committee, the biggest thing I suggest you emphasize to them is the need for commitment. This group needs to make every effort to attend every meeting and be fully immersed in the process. The key to their success is continuity ± — participating in each step of the process and bringing that understanding forward to the next step. I've seen projects go off track because we have to re-visit previously understood concepts or decisions with folks who didn't work to stay in touch with the progress after a missed meeting. This is frustrating for everyone involved and hurts the project schedule and budget.
They also share with the core team, the role of project champions. Even if they don't fully agree with every decision made, their advocacy for the project, especially those not directly connected with the client organization, is critical to project success. They will need to advocate to the board, the stakeholders, the naysayers and the funding community. This reinforces the necessity of commitment to the process so that they are well-informed of the complexities, contentions and solutions to the project.
The steering committee will have the ultimate responsibility to assemble major project points into a form digestible for the board of directors or community council and present this for final approval. In order to do this effectively, they must believe in the premise, goals, and anticipated outcomes for the project.
On occasion, the steering committee may come to a point where the decisions to be made are bigger than what they are empowered to do. The steering committee will need to judge when and how decision makers receive this information and specify their recommendations and hopeful outcomes. Essentially, they become the party who asks leadership to listen to their recommendations and vote in favor of their ask.
If the steering committee is respected and their case is made, after some discussion leadership will, and should, nearly always comply in order to allow continued progress to be made. This is their duty — to both ask hard questions but respect their appointed task teams to do their own due diligence and present appropriate solutions. They have a responsibility to allow progress to be made.
The Community Council/Board of Directors
I've seen varying levels of involvement from governing/leadership groups so I will share the scenario that I've seen work best: minimal involvement. They will need to approve the project and are generally included in at least one stakeholder meeting, but otherwise, they are kept out of the day-to-day of this work.
If you have representatives from your leadership on the core team and/or steering committee, then you have your liaison. They can serve as interpreter to these decision makers in the capacity of peer. It would be appropriate for them to provide basic updates at meetings — a report-out of steps taken and progress made. This should be FYI, not seeking approval.
Working Together
As I said, large complex projects take a lot of people power to make them happen. When each of the participants in these groups know their place, and can keep pace
with duties and expectations, projects become less daunting, more enlightening and ultimately completed with higher degrees
of success.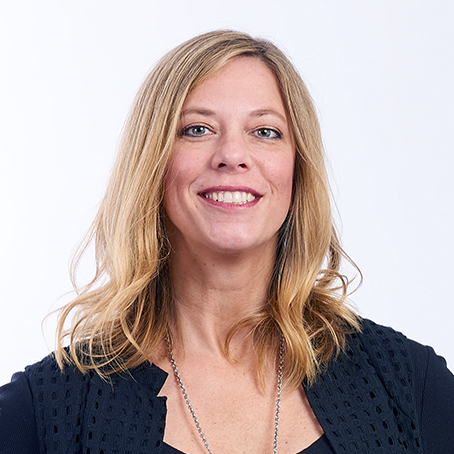 Rachel Downey
Founder & Owner
Related Case Study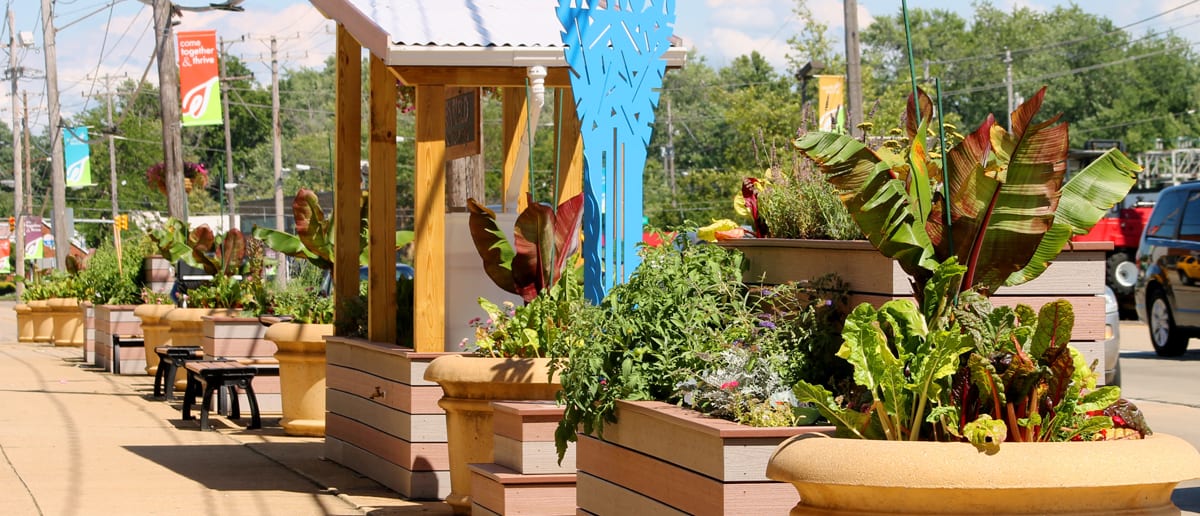 South Euclid's landscape showed evidence of the economic downturn and housing crash. Vacant properties shook the confidence of the inner-ring…