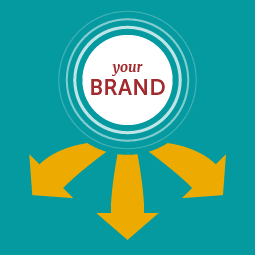 You invest a lot of time and energy into producing a new brand for your place. But once it's complete, that work is all for nothing if you don't do anything with it. So what's next? While it's tempting to throw out the brand in a one-and-done promotional blitz, consider how a well-orchestrated, phased transition plan can take your brand further, faster.
---
Brand Complete: Now What?
What if your organization recently purchased a new CRM system, but didn't take time to train your team on its features? Can you expect employee compliance and customer relationships will improve? Despite investing money in high performance software, you probably won't see much ROI if you don't empower people with the information they need to be successful.
Similarly, significant time and resources go into developing a new brand. Not only do you put countless hours − not to mention blood, sweat and (sometimes) tears − into your new brand strategy, but also a lot of money and resources into creating various brand elements such as your logo, tagline, messaging, marketing materials, presentations, website redesign, newsletter templates and more.
With the rebrand complete, many organizations running low on steam want to do a quick launch then kick back and relax. Maybe they'll draft a press release and go on a one-time promotional blitz, hoping for immediate adoption and engagement. Unfortunately, it's not that simple. From establishing proper messaging and assigning team roles to creating new assets and unveiling them to diverse audiences, brand launch often includes complex decisions and activities that can't happen overnight, or by yourself. If you're going to introduce an awesome brand − one that's really going to work for you by driving economic opportunity and positive experiences − you need to develop an equally awesome brand launch plan to support the transition.
If you're going to introduce an awesome brand − one that's really going to work for you by driving economic opportunity and positive experiences − you need to develop an equally awesome brand launch plan to support the transition.
Documenting your Plan
The word "plan" can be anxiety inducing, especially when words like vision, objectives, strategies, tactics, sub-tactics, etc. intermingle. You might be thinking, "What goes into a brand launch plan? What does it look like? How specific do I need to be?" or "How much information is enough/too much?"
Brand rollout plans don't need to be intimidating − they simply require some forethought and follow-through. In fact, you've probably already created a mental checklist of everything you want to get done. However, transparency and communication are essential to this process, not only to keep yourself organized, but to keep others on the same path and trajectory.
That's why it is important to document your plan and share it with key stakeholders, helping you maximize alignment and accountability. We've put together a simple, one-page Brand Launch Plan Template that you can use to help guide your branding efforts and align your team around the same activities, expectations and goals. Important areas to consider as you develop your plan include:
Objectives: what you are trying to achieve through the rebrand (measureable objectives are encouraged!);
Strategies: how you are going to achieve the objectives and which methods and approaches you will engage to get there; and
Tactics: the action steps you will take to fulfill strategies.
A Phased Transition
While it can be tempting to focus your plan around a one-and-done promotional brand campaign, a phased transition can 1.) Leave you time to prepare and 2.) Give your various audiences time to comprehend the shift. As you begin thinking through everything that needs to be included in your plan, it's helpful to consider your objectives and strategies around three simple phases: Pre-Launch, Launch and Post Launch.
Phase 1: Pre-launch
Before you dive head first into brand launch, take some time to let your team bond with the new brand and get organized. Launching a brand internally and externally at the same time, without educating staff and stakeholders ahead of time, can cause confusion or frustration. Here are a few considerations:
Identify target audiences. One of the most important things to do upfront is create a list of your internal and external audiences, which may include your staff, board members, partners, vendors, donors, media, residents, visitors, elected officials, etc. Once that list is assembled, you can prioritize who is introduced to the brand first and how you want to introduce it to them − do you want to host an event, make personal phone calls or would an email blast suffice? Your internal audiences should always be first on the list, and you want to take a personalized approach with them – it's important that they understand and embrace the brand before it is revealed to the outside world since they should be living and breathing models of your brand values.
Segment your brand messaging. A brand is an authentic reflection of the opportunities (and challenges) facing your audience, as well as a promise of how you/your brand can help. Messaging should engage and demonstrate value for each of your target audiences. High level brand messaging, often established in your brand strategy, is more universal, but when it comes to the nitty gritty of marketing your new brand, it's helpful to consider how your message is shaped and articulated for each audience. For instance, in a community setting, visitors and residents may benefit from the brand differently. As a result, make sure you tailor the message to your audience while keeping the major themes consistent.
Prep brand touch points. Everything that you use to communicate your brand internally and externally − logo(s), website, print and digital templates, signage, sales materials, etc. − should be updated before flipping the switch. While you may not be ready to introduce the brand to the outside world just yet, you can start working on these items to avoid last-minute chaos. You may even want to create a brand toolkit, which can include the new logo and important templates, for internal staff or external brand champions so they are ready as well. Work backward from the launch date to ensure you have plenty of time for all of the design and production work. As you put together your checklist of items that need to be addressed, reference our blog on "Rolling Out Your New Civic Brand: Areas You Can't Miss."
Host an internal kickoff. Your internal team (employees, board members, partners) should be some of your greatest brand champions. Consider hosting an event, right before the public launch that includes a presentation and Q&A session, leaving time for questions and feedback. It's always fun to hand out new brand tools (logo, templates, pens, notepads, t-shirts, etc.) to increase the excitement and tangibility of the brand, but the primary task is making sure everyone is aligned around your new vision and messaging. Read more about How to Engage Brand Champions.
One email or one event won't do the trick − it can take six months to a year for a brand to become entrenched in people's minds.
Launch
If all goes well during the pre-launch phase, the official launch should be full-on execution mode. While the early days and weeks of launch can be exciting and heavy on brand communication, launch can continue in a trickle of events and activities that happen over a pre-determined period of time, depending on objectives, resources and unique opportunities. One email or one event won't do the trick − it can take six months to a year for a brand to become entrenched in people's minds. Here are some suggestions for an effective launch period:
Don't jump the gun. While most of your materials have likely been prepared during the pre-launch phase, you don't want to accidentally change social media pages or signage without updating everything else. If people see the new logo in some places and the old one in others, it will diminish the impact of the initial brand unveiling and you may spend more of your time putting out unnecessary fires or fielding questions than you do enjoy the excitement of the new brand.
Tease the big reveal. Without exposing the brand name or identity, you can start to let people know that change is coming with messaging on your website, social media pages, emails, and email signatures. This tactic builds anticipation and prepares people for the new brand so it's not out-of-the-blue.
Flip the switch. Even though launch happens over a period of time, all of your assets should be changed over to the new brand in a very short time frame so they are ready for your launch event (if applicable) and brand campaign communications. You will likely have traces of your old brand throughout your organization, community, or campus, but prioritize the high-visibility areas such as signage, website, social media, and collateral to deliver a consistent experience out the gate.
Enlist brand champions. Your fellow employees are great brand ambassadors, but you need more muscle during launch. Your brand is intrinsically connected to the institutions and leaders throughout your community and in partnerships − schools, government entities, economic development organizations, neighborhood businesses, or sister organizations. Engaging key partners as brand champions will help increase the speed and effectiveness of rollout, and decrease the spend. Check out our recent blog post on how to identify and engage your brand champions.
Over-communicate. Brand launch requires good communication. Whether they realize it or not, people are often emotionally attached to a brand that's already in place. As we mentioned, one email or one event is not enough to inspire support. You need to build momentum by telling your rebrand story through multiple, well-timed touchpoints. This may include your press release, town hall or organization-wide meetings, blog posts, email communications, and every opportunity to tell the story and help people develop an emotional connection to the new brand. Every community or organization is going to require a different set of tactics, but hitting people with the right message multiple times is key to brand recognition and adoption.
Post Launch
You're going to reach a lot of people through brand launch, but remember to be patient. Despite all of your efforts, you'll still find people using the wrong logo, messaging and color palette. It's nothing to get stressed over, but it can certainly leave you wondering if you'll ever be out of brand launch mode. You can continue to nurture your audiences with drip email campaigns, social media posts and events, but eventually it will be time to ease up. Your new brand will become the new norm, with emphasis shifting from things like the logo placement and brand storytelling to developing positive associations through good experiences.
One way to identify the effectiveness of the brand is to survey your audiences. Give them an opportunity to provide feedback − the good, the bad and the ugly. Sure, it's intimidating to ask people to evaluate your hard work – and sometimes the bulk of responders are naysayers – but you can't accomplish your objectives without facing feedback head-on. Just ensure that your survey asks specific questions that will help inform decision-making. This can be done simply with more multiple choice or rating scale questions and fewer open-ended questions. You may find that you need to meet with a particular group again, add more brand-related content to your website or host another brand training session. Regardless of the type of response, you'll be armed with information that you can put to use.
Budget Woes
Budget is a six-letter word that no one likes to think about, but it's constantly looming over our heads. Brand launch is an extensive, exciting initiative, and your budget often determines the scope and scale of your strategies and tactics. To be successful, budget decisions should be made during the early stages of the brand to avoid slips in the middle of the launch process.
While budget may determine launch priorities, it doesn't need to impact your ambition for the brand. You have a host of built-in resources right under your nose, just look around at your staff and brand champions. They can help you increase the breadth of your brand exposure much faster than you can alone. Many organizations fall victim to the idea that the brand is simply a marketing/communications function, therefore underestimating and underutilizing the rest of the team and partner organizations or stakeholders. The powerful combination of strong leadership, a well-organized plan and brand champion engagement can help you succeed despite budgetary hurdles.
The powerful combination of strong leadership, a well-organized plan and brand champion engagement can help you succeed despite budgetary hurdles.
Getting it Right
The brand launch plan should be your roadmap during this exciting, yet stressful, time. Fortunately, a lot of the hard work is done once you've developed your new brand identity and strategy. Now is the time to do it justice.
A meaningful and impactful brand rollout takes into account the significance of why the new brand exists, available resources, and most importantly the impact on your internal and external audiences' experiences. Avoid taking shortcuts when it comes to helping them understand your vision, and ensure that your actions match your message. Preaching brand values without living them is a quick way to squelch your brand (and all the hard work that has gone into developing it).
While the majority of organizations are bound to hit some bumps on the road, by following your plan and engaging the right support, you are on the right track for brand launch success.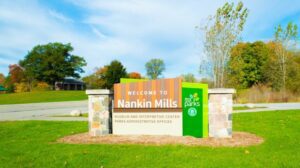 Whether you want to stretch your legs after being cooped up in…
Read More >>