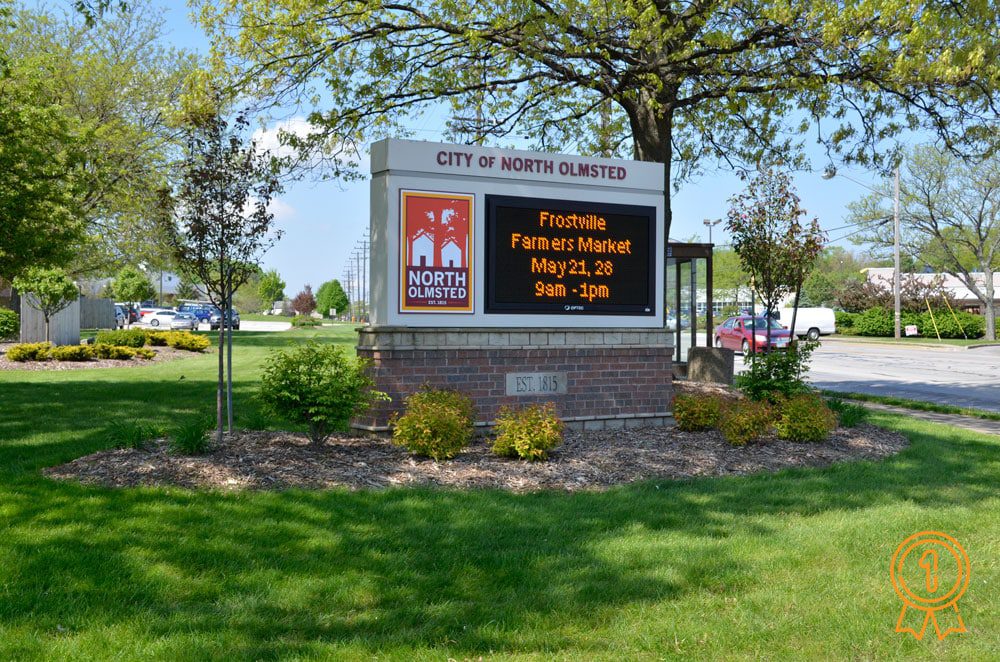 It's not every day that an organization undertakes a signage and wayfinding project. Whether it is a large-scale urban wayfinding program or a smaller banner program, knowing how long it will take to complete and what it will cost you is nearly impossible when you haven't yet had the experience.
The good news? We're here to give you a better idea of what you'll need to know to budget your time and money for most sign projects. We've helped countless folks set up and implement new wayfinding programs and here are some common themes we hear from our clients.
Develop Clear Objectives
How often have you been on the other end of, "And we need this in four weeks?" In our line of work, we are used to hearing and, in many cases, working within tight deadlines for projects. While its unfortunately, we have also seen many project plans end up shelved because of lack of buy-in or funding. Start your project on the right foot. Establishing clear objectives for your project is a good place to start. The type of project, the issues you are trying to solve, the people who will need to be involved will all have an impact on the time required and the budget needed.
Action item: Answer these questions to help set objectives and confirm your readiness to move forward
What experience problem are you trying to solve?
What is this project aiming to achieve?
Is the organization in agreement with doing this project?
Can we fund this project?
Who will oversee the project?
Who are the decision makers?
What does success look like?
Schedule Mandatory Government Reviews
Most, if not all, exterior sign programs — even simple banner programs — will have to be reviewed by one or more government review boards. Even in smaller cities, exterior signage or graphics programs are reviewed by Architectural Review Boards. Larger cities may require several review boards, such as a Landmark or Street Amenity Committee, along with Planning and Design Review Boards.
It might seem like an afterthought, but without these reviews, your project could be stalled or even canceled. Preparing, scheduling, and presenting to these entities takes time and needs to be reflected in the overall schedule. In most cities, when several Boards have to be seen, the meetings can be scheduled for consecutive days or weeks. However, if something in the plan or design is rejected or deemed unfavorable, it could be another month before that Board meets again. That can cause big delays if you don't get it right the first time.
Action item: Contact your city to understand what review processes you may need to follow, typical schedule of meetings, and how long the process takes and incorporate that into your timeline. Your consultant should also be engaging these Boards prior to formal presentations for preliminary reviews to avoid this schedule delay, but understand that during the project, these reviews will need to take place.
Plan for Necessary Permits
Another common schedule and budget buster is special permitting for sign programs. In the past, the City of Cleveland required encroachment permits for signs in the public right-of-way. This permit required that the locations of all signs be properly and precisely documented and the content and location for the sign is written into legislation. This would take up to three months to complete and included additional fees. Understanding how long permitting processes may take, what your options are and who needs to file will help to plan when the permitting process will need to start to keep your project on target.
Action item: We recommend asking your local government for all possible permits you may need. Review these permits to make sure that they're necessary, then take the necessary steps to make sure they're received in a timely fashion (up to 3 months of lead time!)
Build Cushion into Your Timeline
For complex signage and wayfinding programs, the planning and design process will typically take 8-12 months. Where clients are most often surprised is the amount of time it takes to fabricate and install sign programs. After 25+ years of working on signage and wayfinding projects, we have a good sense of how long it takes to fabricate and install a sign program. The answer: it's always longer than you think. What we're really trying to say is, get intel from those with experience, whether it's a design consultant, a sign fabricator, or an organization like your own that has gone through the process.
Several factors come into play during the fabrication and installation phases.
SAMPLE FABRICATION & INSTALLATION TIMELINE
2-4 weeks for the development of fabricator-produced shop drawings
1-2 weeks to review these drawings (the review of shop drawings is critical to ensure your project is built accurately to the plan and design). If the drawings are sent back for revisions, it could add another 1-2 weeks to the timeline.
8-12 weeks of fabrication after the drawings are approved by both the client and consultant.
4-6 weeks for installation of larger projects
Grand total of 15-24 weeks from the time the project drawings are released to the fabricator, for the project to be built and complete
Installation comes with its own set of obstacles. Interior sign programs may need to be scheduled during specific times when your space is vacant or at least, less busy. Exterior programs are greatly affected by weather. So, give yourself some extra time and set conservative expectations with colleagues and stakeholders.
Action item: Using our sample typical planning and design process timeline along with the fabrication and installation time estimates and create a realistic timetable for your project.
It's Going to Cost What!?
Who loves budgets? Maybe accountants, but nothing causes more squirming than asking what something is going to cost. Guide Studio's goal is to develop signage and wayfinding programs within the means of our clients. We ask very early, "What is your budget for this project?" Often, the answer is, "We have no idea." Sometimes, we receive a project scope or wish list that, from our experience, does not align with how much it will cost to design or even fabricate — and then we have a frustrated client and a project that may never be realized.
Even more critical than the timeline, a project budget needs very careful consideration prior to developing an RFP, engaging a consultant, or beginning the project.
Ask the experts
For complex wayfinding programs, you should engage a wayfinding consultant. Typically, firms like ours provide proposals based on estimated hours at a set hourly rate. These are developed after careful review of the scope, the type of work that we'd expect to deliver, and the hours and expenses estimated for the entirety of the project. Consultants' fees are typically not developed based on square footage or other models you may find in the architectural and construction industries.
You and your wayfinding consultant need to be on the same page, if only for the fact that you'll be working together for a long time —from project planning through implementation, expect a 1-2 year investment in the project relationship.
Action item: Make a list of qualities you'll need in a wayfinding consultant and the budget you have to spent on it.
Connect with a professional organization and compare timelines
The best way to understand what this investment might look like is to reach out to organizations like your own who have gone through the process. If you are looking into a streetscape sign program, getting in touch with professional organizations such as the National Trust for Historic Preservation or the International Downtown Association can point you to Main Street groups or cities in your state that have implemented similar projects. SEGD (Society for Environmental Graphic Design) is a professional organization that represents a large pool of designers and consultants.
They may be able to direct you to organizations or firms that have implemented similar scope and scale projects as well. See a project you like? Contact the project owner to find out who worked on it and what they paid to have it designed and fabricated. We often get calls from potential clients asking for some more detail on a completed project — what did it cost, how long did it take, a description of the process, etc. We are happy to share.
Another option for establishing a project budget is to engage a consultant to help plan out your signage and wayfinding project. At Guide Studio, we call this a Wayfinding Audit. The fee for this work is usually fairly low and the outcome is useful in identifying the project scope, scale, preliminary design issues and budgets for fabrication, and can be a great tool for applying for grants or building a case
for your budget.
Action item: contact a professional organization and describe your project to them. Ask them to compare it to projects they've worked on in the past.
Action item: Decide if a Wayfinding Audit is right for your organization
Timelines and budgets are critical models to establish before beginning a signage and wayfinding project. Using these actions ahead of time will make you an educated owner, and help you feel more in control of the process. As always, communicating expectations early with your consultant team will help you navigate these issues more efficiently and effectively, resulting in a more successful project.
Getting ready for a signage and wayfinding project? Let's talk. We can provide educational resources to help get you started or conduct your Wayfinding Audit — the first step to help you gain clarity on your signage and wayfinding needs and determine a realistic path forward.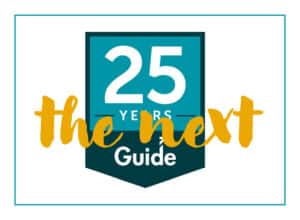 The Guide Studio team is comprised of lifelong learners – a group…
Read More >>