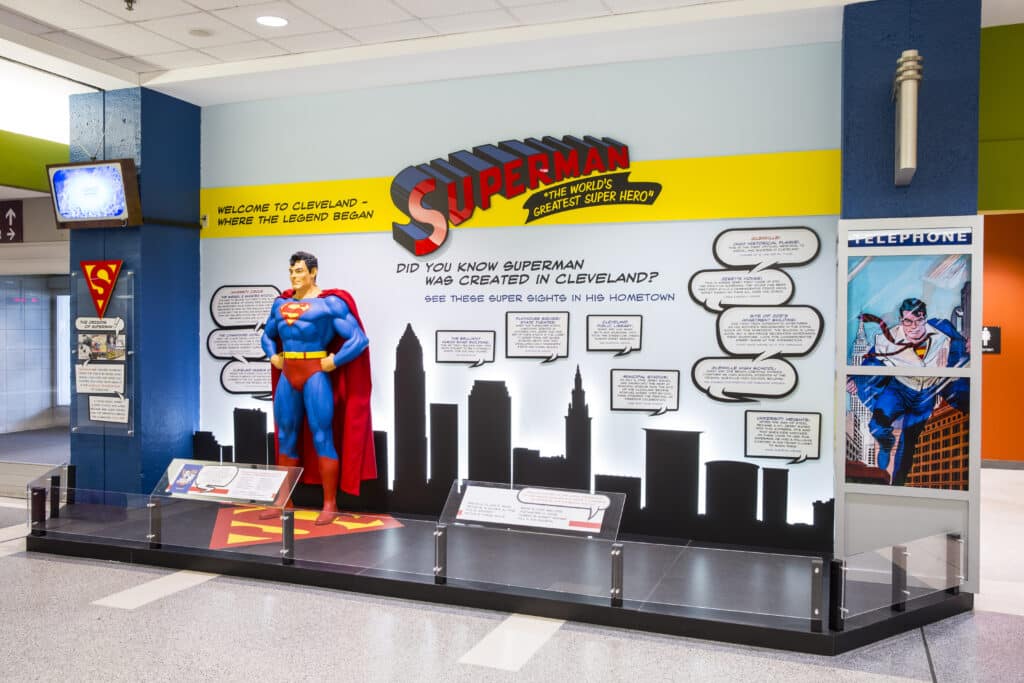 Although Guide Studio has built its reputation on branding and wayfinding, there have been projects over the years that fall outside the bounds of the firm's normal portfolio.
Guide was a proud part of the permanent Superman exhibit that flew into Cleveland Hopkins International Airport in 2012. One of Guide's previous clients Richard Pace, happened to be the President of the Siegel and Shuster Society, a group honoring the two local creators of everyone's favorite caped cultural icon. The society, which assembled the exhibit, asked Guide to collaborate with them in designing the display that now awaits visitors in the airport's baggage claim area. "This was not our typical project, but it was exciting to be involved with, so we jumped at the chance to work on it," says Guide Creative Director Gina Gerken.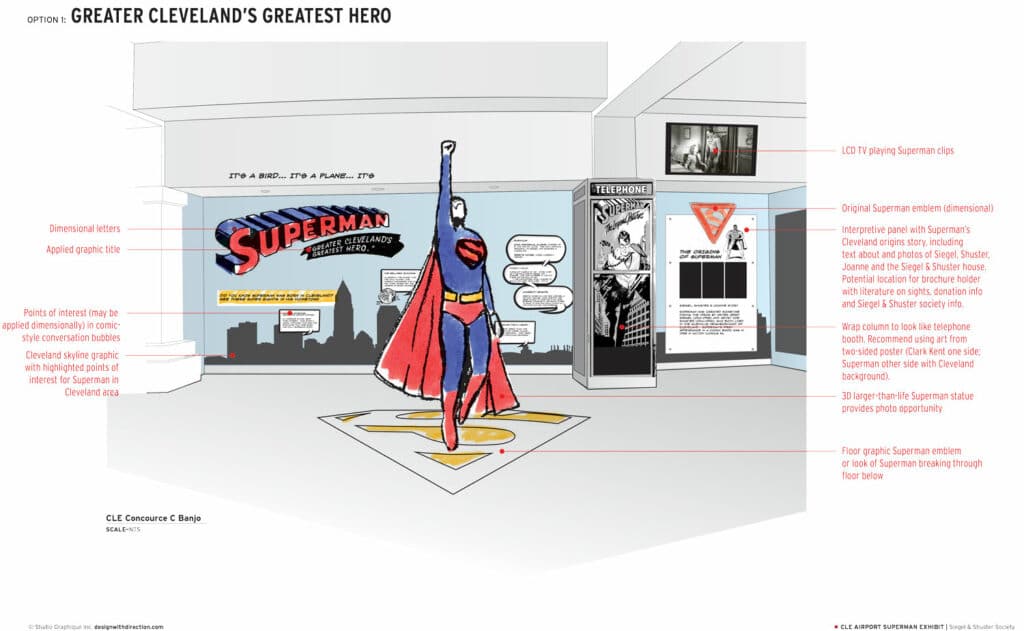 The display includes a larger-than-life Superman statue donated by Pace — an eye-catching element that has likely led to tens of thousands of tourist photographs since installation. Arranged in an open space across from the baggage carousels, the exhibit features the Big Blue Boy Scout along with the words "Welcome to Cleveland – Where the Legend Began" and "Superman, World's Greatest Super Hero."
The design team studied comics borrowed from the Siegel and Shuster Society, then harnessed the style of classic illustrations to bring the exhibit to life. A lenticular print on a mock phone booth, transitions from Clark Kent to Superman depending on where the viewer is standing. Comic-style bubbles filled with interesting Superman facts race across a silhouetted city skyline, educating onlookers on the two Cleveland boys who created the world-renowned hero during the Great Depression. "Bringing those elements together in a cohesive way was a bigger challenge than working with the graphics," says Gina. "We also wanted to make sure the statue looked right in the spaces offered by the airport."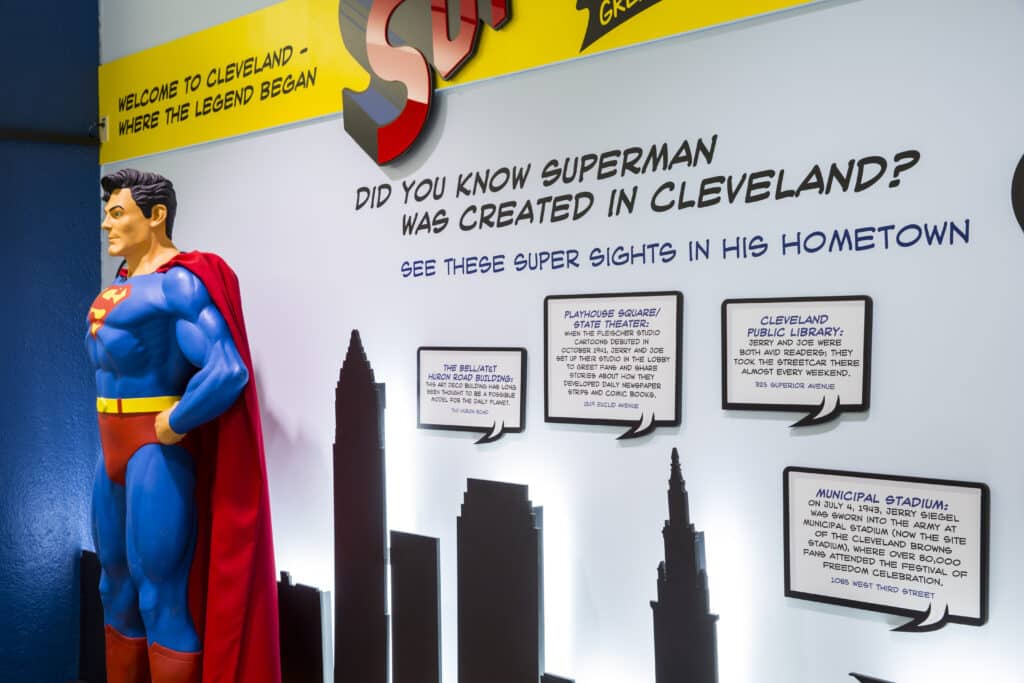 After learning the display's dimensions, Guide devised drawings and various other components to draw attention to the large Superman figure. Dialogue bubbles catch the eye, as do Cleveland skyline buildings that pop out slightly from the wall. John Kallmeyer, one of Guide's longtime interior graphics partners, fabricated the exhibit and determined how to light and arrange signage and other presentational elements.
Ultimately, Guide's work respects the character's storied history. Joe Shuster and Jerry Siegal came up with the idea for a comic book superhero as teenagers living on Glenville's Kimberly Avenue in the 1930s. DC Comics purchased the duo's creation, launching Superman into the stratosphere with the famous "Action No. 1" issue in 1938. "Superman is an iconic comic book character and was created right here in the Cleveland area, so it's only fitting an exhibit in his honor be placed in the airport," former Cleveland Airport Director Ricky Smith said at the time. Superman being a Cleveland-born figure made the project more special for the studio as well. "I liked comics growing up, so it was fun working on the exhibit," Gina says. "It's awesome to see that the display is still there. It's a timeless story and it's nice to see it carry on."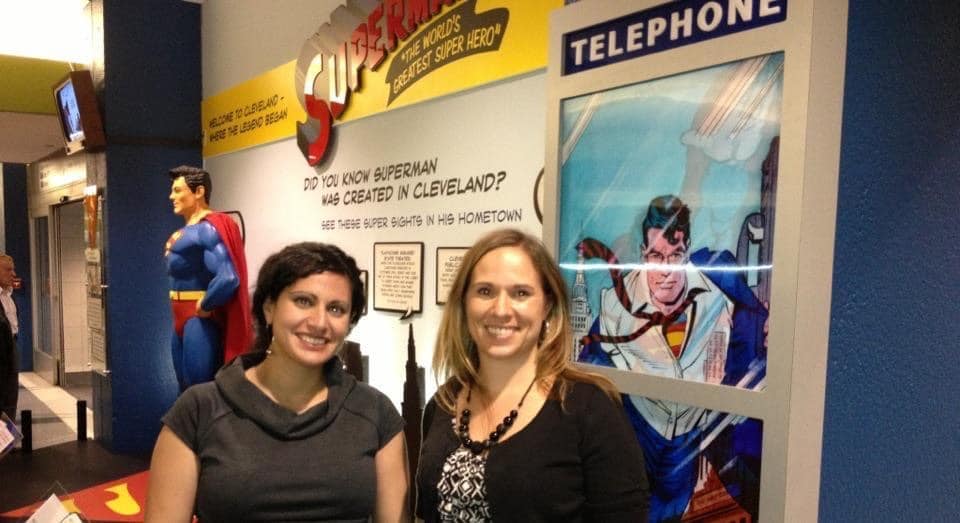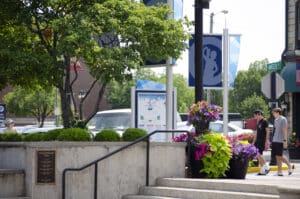 Investing in your municipal brand is more important than ever There's no…
Read More >>