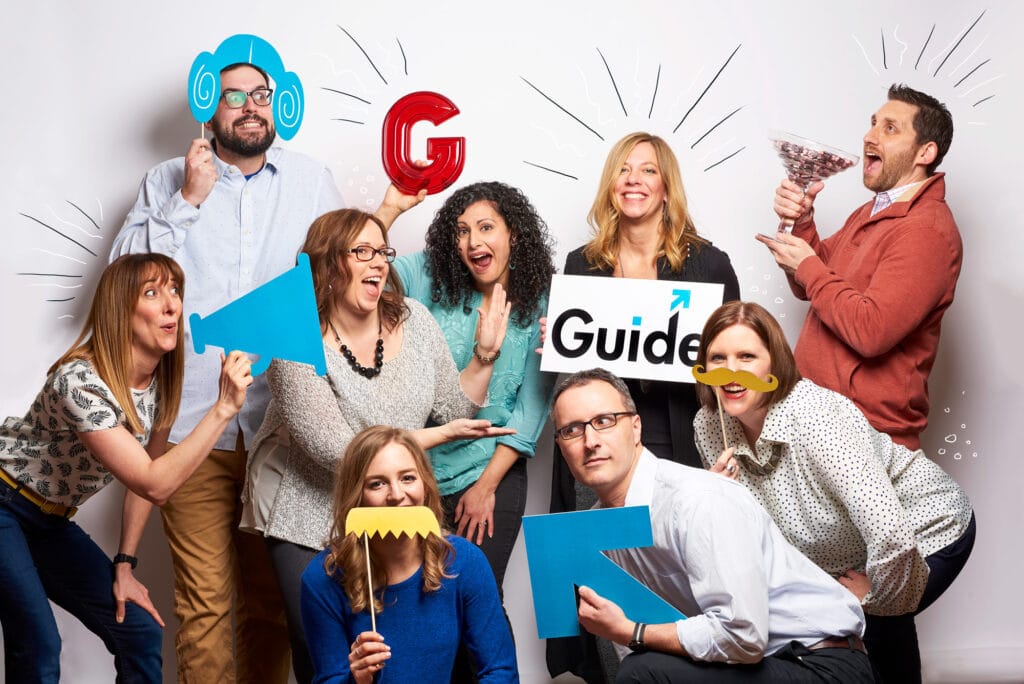 A profile of designer and Guide founder, Rachel Downey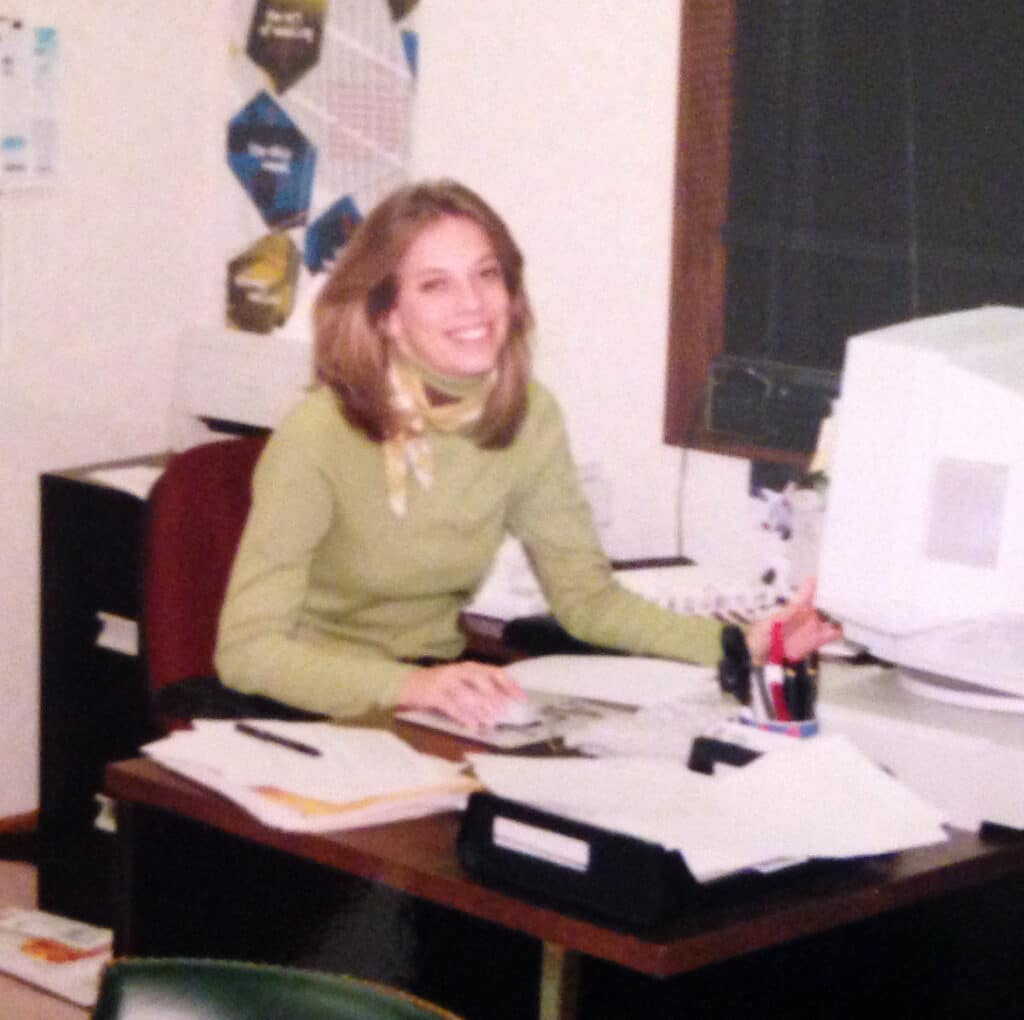 Rachel Downey has dedicated literally half her life to nurturing Guide Studio from a fledgling graphic design firm to a sought-after design consultancy specializing in branding and wayfinding. This year, Guide Studio celebrates twenty-five years of helping communities and place-based organizations communicate and engage with their public and it is a journey she's been thrilled to navigate…pun intended.
"We have had a hand in giving people great experiences where they never feel lost," explains Rachel. "People don't notice signage unless it doesn't work, so I'm as just as proud that we can help create a seamless experience as I am in the beauty of the output." Since 1997, Guide has helped cities, downtowns, campuses, and venues build authentic brands to support management of image, reputation and experience. Progressive Field, Heinen's, the University of West Georgia and cities throughout Ohio and beyond are among the eclectic clientele who have harnessed Guide's comprehensive design approach.
Rachel honed her graphic design skills at Kent State University. After graduation, she landed her first job with Lange Wheeler (now Swath) in Cincinnati, OH. There she was introduced to the practice of Experiential Graphic Design and Wayfinding and was intrigued by the how graphic design could communicate within the built environment.
At the age of 25, while working as an in-house graphic designer at the STERIS Corporation, a pair of former colleagues invited her to start a company – which she named Studio Graphique. Within two years, the newbie entrepreneur ended up buying the company outright. A keystone project for the fledgling company was Willoughby Brewing Co., which allowed Rachel and her team to design branding, signage and graphics for the restaurant, bottle taps for signature brews, alongside a robust marketing push for the new restaurant.
Design work fed Rachel's creative side, with the technical aspects of signage sustaining the more practical qualities of her nature. "It's very left-brain/right-brain balanced. The creative side is design, typography and materials selection as well as the psychological aspects of understanding how people orient in a space. There's also that very logical side of the science behind wayfinding, where you're getting into logistics and following standards."
While Studio Graphique had its start as a generalist graphic design firm, over the course of 20+ years, Rachel and her team found their niche working with communities and place-based organizations which marked two key milestones in the company's ascendancy. In 2017, Studio Graphique was rebranded as Guide Studio, pointing to a growing national portfolio of place-based clients seeking ways to connect with their people. In 2018 Rachel, a self-described "experience junkie," stepped down from the day-to-day operations at Guide and named Cathy Fromet President so she and her family could move out west to start the next adventure.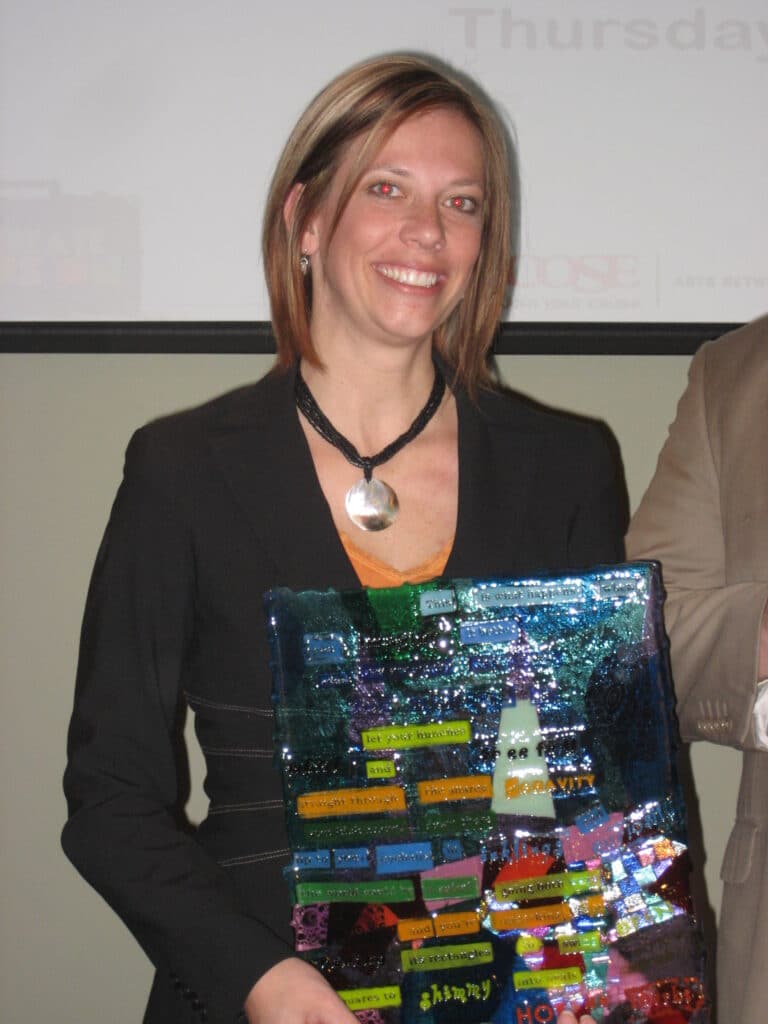 Today, Rachel lives in Littleton, Colorado, with husband, Jason, and their 18-year-old son, Simon. She has launched a different type of wayfinding company as a business coach and EOS® Implementor – helping small businesses find their way to the same type of success she achieved through Guide Studio. She continues to be involved in Guide Studio by supporting leadership in business planning exercises throughout the year. She also enjoys attending quarterly reviews to discuss completed projects or major company achievements. It's no small thrill to witness the results of a shared vision cultivated over a quarter-century of hard work.
"My favorite day of the quarter is to see the work our team is producing. We want to continue to do bigger, better projects with sophisticated and fun clients. That is our business – doing impactful work that more people can experience at a larger scale."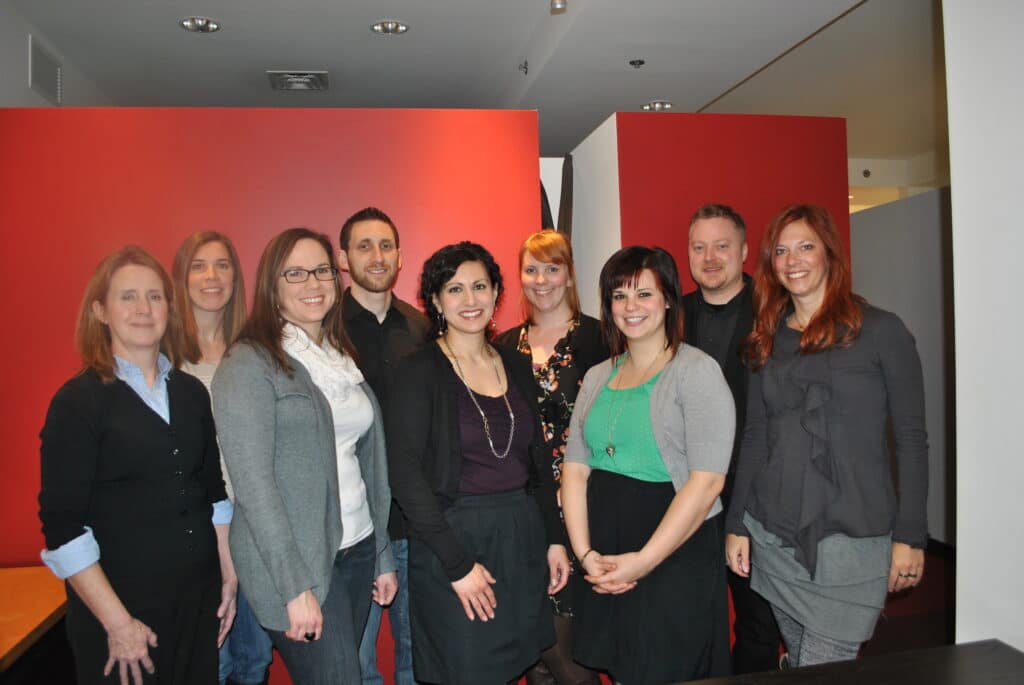 Sorry, we couldn't find any posts. Please try a different search.