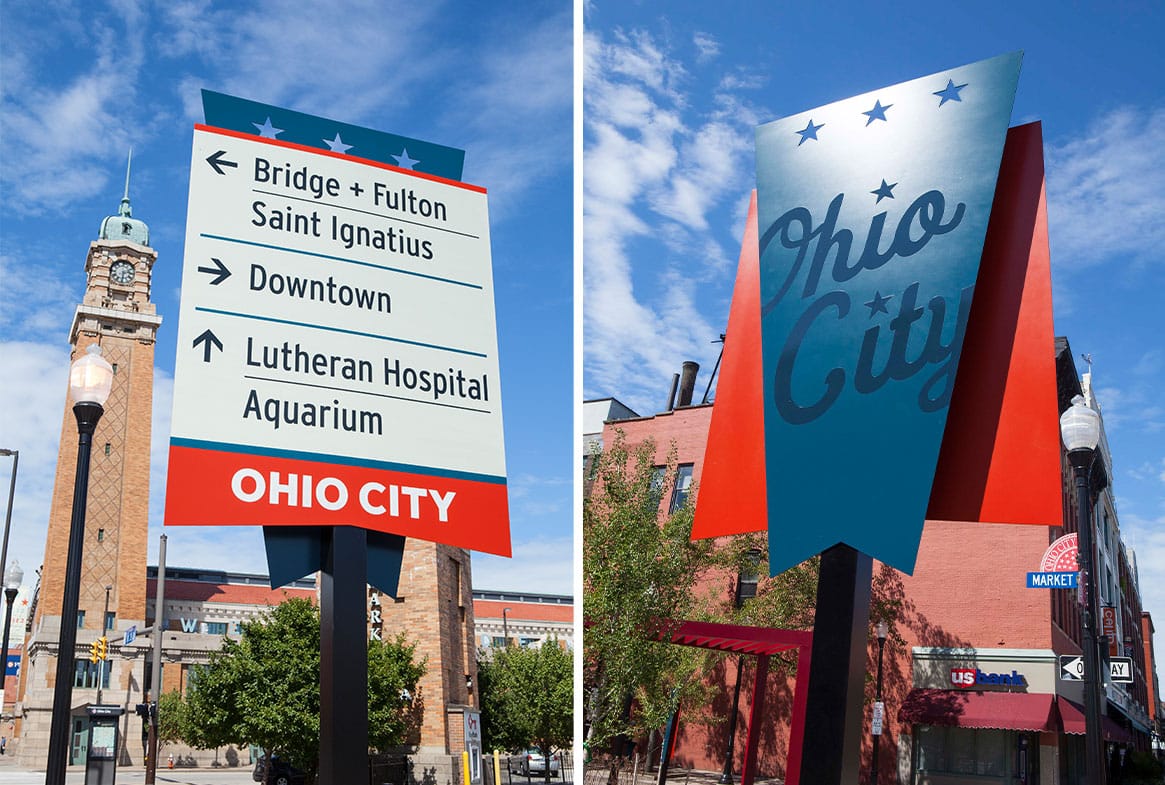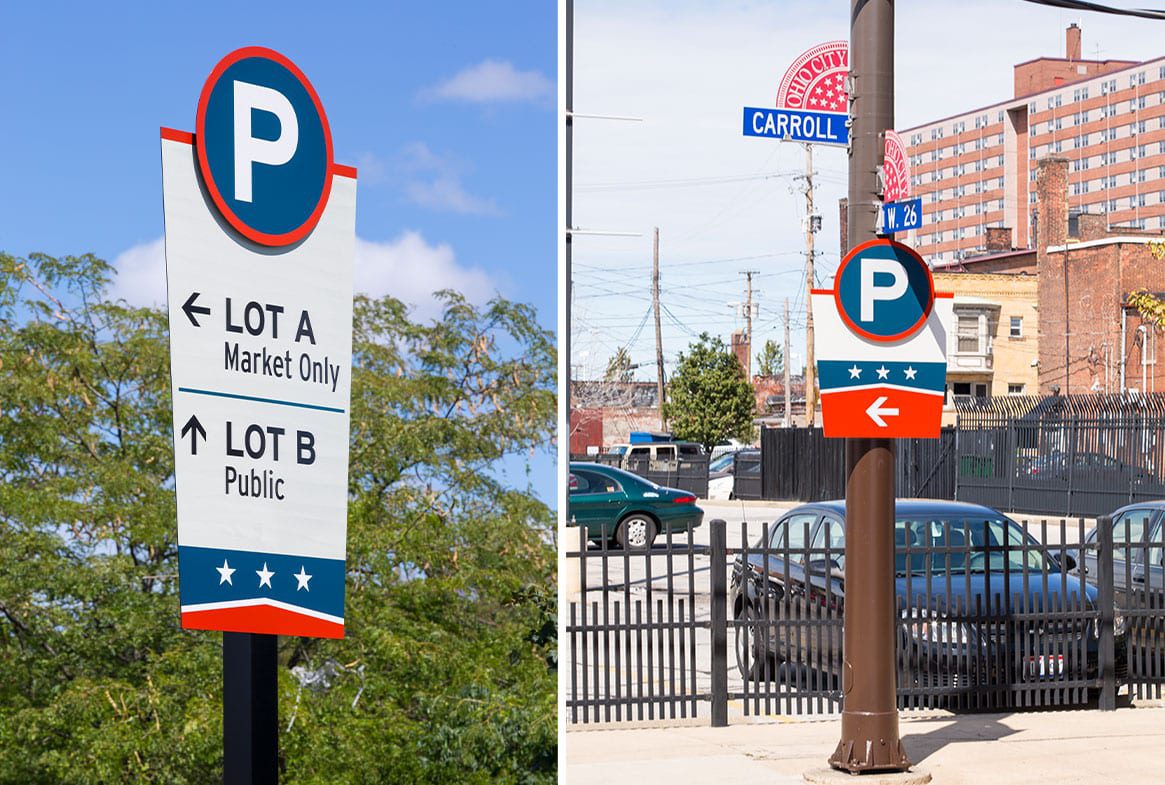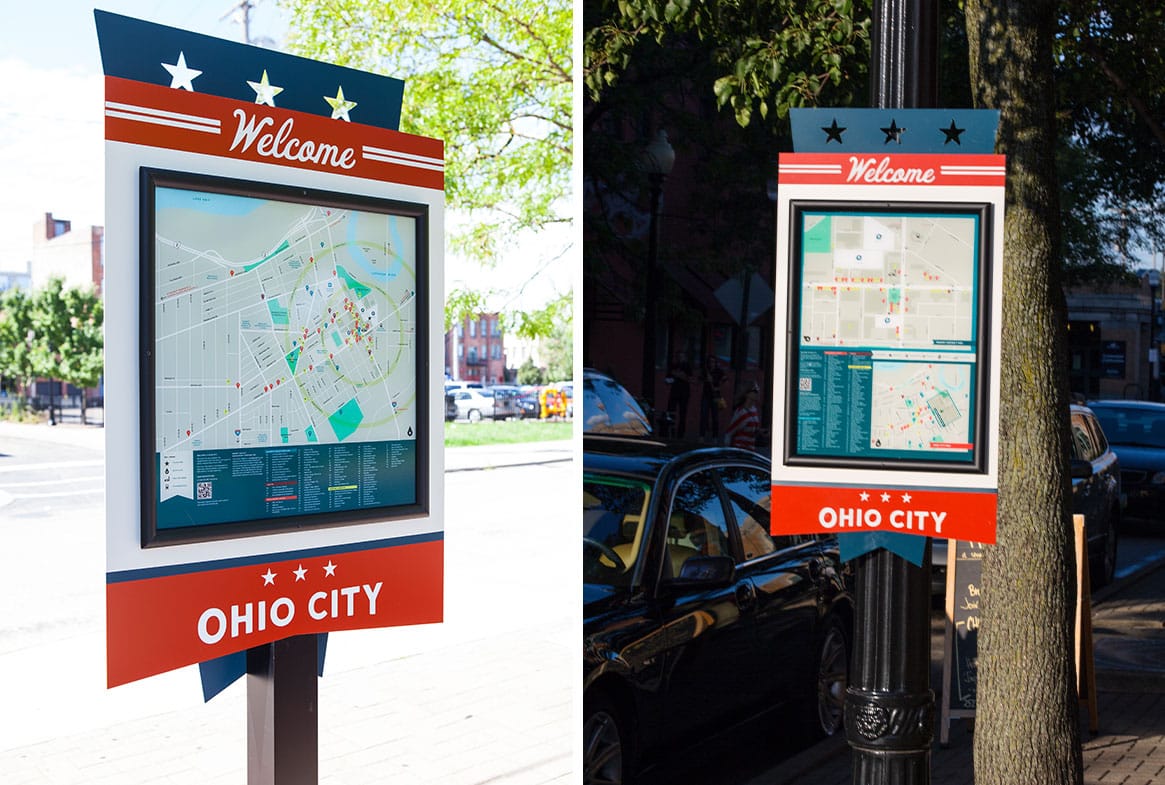 Ohio City is one of Cleveland's oldest neighborhoods. Located on the near west side, just over the Cuyahoga River, it is home to one of Cleveland's most significant cultural treasures — the West Side Market.
Ohio City Inc., having just completed the development of a successful new brand for the neighborhood, engaged Guide Studio to help realize this brand in the public realm with the development of a comprehensive wayfinding program. This sign system aids visitors in finding and navigating the district by vehicle and on foot.
Utilizing elements from both the old and new identity of Ohio City, the signs are visually expressive without being overly complicated in design and structure.
Stakeholder engagement
site & sign audit
Wayfinding strategies
Sign system design
Government reviews
Design-build management
Map development