Cleveland's growing multipurpose trails and cycle network presents a unique opportunity for residents and visitors to experience the city's neighborhoods. Key projects like the Cleveland Lakefront Bikeway and Tremont Towpath Trail are connecting visitors to Downtown Cleveland for the first time. By 2020, nearly $20 million will be invested into the city's cycling infrastructure.
Objective
Design a wayfinding and sign program for clear standards that streamline and simplify trail navigation, linking Downtown Cleveland and its neighborhoods.
Challenge
Less than a handful of Cleveland's off-road trails (ORT) and bikeway systems have an established identity or sign program. Clearly marked trails are few and far between, requiring additional signage or wayfinding. Many on-road bike routes throughout Cleveland only utilize sign standards established by federal guidelines, which may not include all the necessary content, and also lack branding and character.
Guide Studio's task was to create consistency in sign content and information hierarchy for people experiencing Downtown Cleveland and its neighborhoods via trails and bikeways.
Collaborated with Destination Cleveland and other community stakeholders to develop a trails wayfinding master plan. The plan provides best practice guidelines for the interaction of wayfinding systems within Cleveland's neighborhoods. It also integrates the expanding trail and bikeway system with the Seamless Cleveland Wayfinding program implemented downtown and coming to several Cleveland communities.
Engaged stakeholders on a pilot study to install wayfinding signage along the 17-mile Cleveland Lakefront Bikeway between West 25th Street and West Boulevard. A successful pilot could allow program application on the larger city and county level. For instance, an interconnected system of greenways and trails that link communities and foster a countywide active transportation network.
With Cleveland embracing its trails system as a community asset, the plan emphasizes directing visitors to and from the trails. Visual consistency across signage simplifies information for users wanting to ride multiple trails. Enhanced tools such as gateway signs, interpretative signs and mile markers can present individual trail brands in a more prominent way.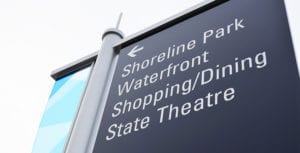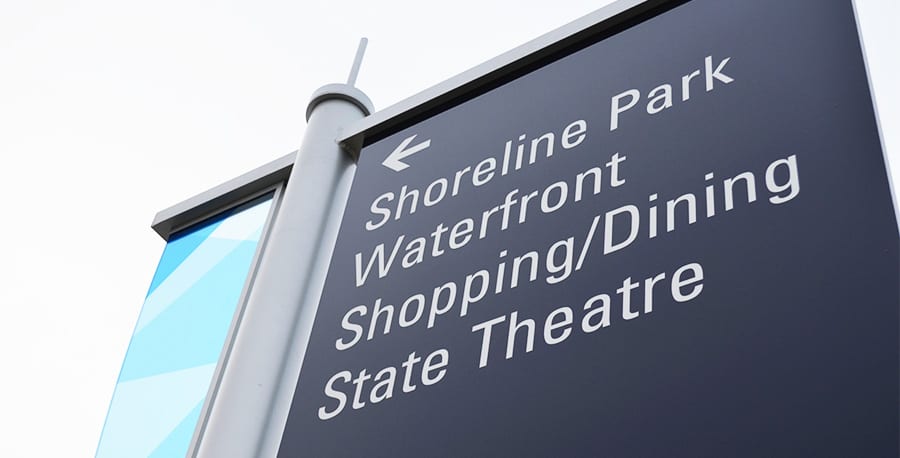 How Wayfinding Strategy Is So Much More Than A Sign Program More…
Read More >>