Community Wayfinding 101
Finding Your Way Around Wayfinding
WEDNESDAY, OCTOBER 23
rd

 at 2pm EDT
---
You know you need a wayfinding program, but it's ironic how easy it is to get lost in the process. There's no one-size-fits-all solution because each place's unique characteristics, needs and objectives determine the direction. Bike-friendly paths, pedestrian walkways, parking, landmarks and destinations all figure into a cohesive plan that guides people through a well-designed on-brand experience.
In this webinar, we help you prepare to tackle a wayfinding project- from developing a signage program to understanding the challenges, costs and timelines.
What will a wayfinding program realistically do for your place?
What are the top considerations for a sign system?
What are the most common challenges?
How much time and money does it take to do wayfinding well?
---
Sign up for this free webinar to make the most out of your next wayfinding project. Can't make the webinar? We have you covered – find insights and articles about wayfinding on our website.
Related Content
Branding, Placemaking and Wayfinding. What on earth do these terms mean and what value do they bring to a community?
---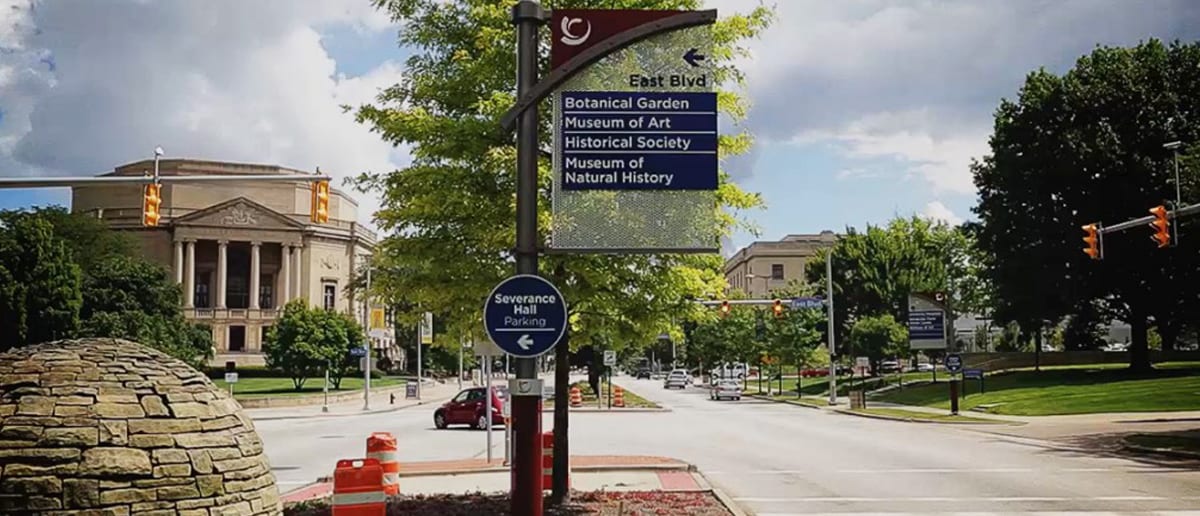 This world-class tourist destination is one square mile of urban streetscape and meandering byways that intersect the district…