Wayfinding Start Here
Where Does One Begin to Develop a Wayfinding Program?
A lot of our projects begin with a call from a future client with a statement of "We need a wayfinding program." After a conversation addressing the issues they've experienced to bring them to this conclusion, we get to the reasonable questions such as: "What is this going to cost?," "How long will this take?," Who will need to be involved?," How do you determine what signs we will need?," etc.
---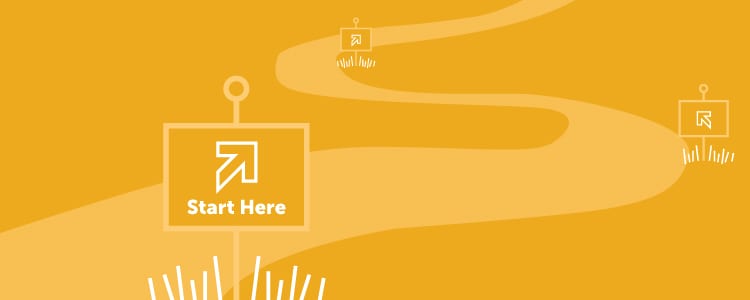 Understandably, every place has a different set of answers. But how do we answer these questions for you? How do we make recommendations for your specific project? How do you know the solution is appropriate and unique to you? This position paper seeks to answer some of those questions.
Wayfinding is a basic functional necessity of any public place. A sign that identifies a business or building can survive on it's own; but when a visitor is trying to find that destination, the area where it's located or the lot where they need to park, that's where a system of information is required. A well-planned sign system can identify arrival, direct to hidden visitor attractions or parking and encourage people to lengthen their stay by communicating additional nearby amenities. In addition to their function, sign programs also signal that something worthwhile is happening in a particular place; it serves as a catalyst to enhanced pride and image.
Every person who has ever experienced a public space or place can identify whether there is a problem with finding your way around. Determining whether a place needs a wayfinding program isn't rocket science, but there is a science and strategy behind how to plan for wayfinding. It's safe to say that most people may participate in the development of a sign program once in their lives, if ever. Knowing that, it would be unfair of us, as wayfinding consultants to expect our new and prospective clients to understand what constitutes a wayfinding program. But if you've identified an issue with your place navigation, where do you begin?
Where Do We Start?
Wayfinding is a logical process of visual cues and information used to navigate a place or space. Through our lifetime of behaviors and experiences, we've learned patterns, sequences and symbolic information that help us understand and move through our built environments. As consultants, we leverage these learned human behaviors and the solutions associated with them in the correct and appropriate context to aid people in finding their way. We use signage and other visual cues to help people orient to where they are and understand where they need to go.
While there are standard processes and strategies that establish good wayfinding, not all of them need to or should be applied to your unique space or place. And while the process of developing a wayfinding system is methodical and repeatable, the exact needs of any given destination can vary widely.
So when a client asks us questions about how we will develop the program, what we think needs to be designed, how much it will cost and how long it will take, those answers aren't immediately clear. It is our job to be able to identify the strategies and processes that would bring the most value to your place.
We Start With an Assessment
You've discovered the problem, but consultants need to understand the situations that created the problem before a wayfinding program can be developed.
There are two types of project tools that are often used for this purpose — a Wayfinding Audit or a Wayfinding Plan.
A Wayfinding Audit is a diagnostic tool used to determine the current use and navigation conditions of a place. It identifies problem areas where information is lacking, where signage or information is inconsistent or confusing, and can provide ideas that address these problems on a conceptual level. These studies are often part of an overall plan that may include other development improvements to the area.
A Wayfinding Plan is a tactical and comprehensive tool that begins to identify the system and process of wayfinding for a specific place. There can be varying levels of detail for these plans depending on how ready for implementation a place may be. Some may simply identify travel patterns and decision points. Some may detail the types of signs that may be needed along these routes. Others go as far as identifying the types, quantities and information presented on each sign type, accompanied with conceptual designs for the sign structures themselves.
| TOOL BOX! | Wayfinding Audit | Wayfinding Plan |
| --- | --- | --- |
| 1. Complex environments | use this! | then this! |
| 2. New environments | | use this! |
| 3. Assess current conditions | use this! | |
| 4. Stakeholder engagement | use this! | |
| 5. Develop budgets | | use this! |
| 6. Identify wayfinding strategies | use this! | |
| 7. Determine sign types | use this! | then this! |
| 8. Determine wayfinding issues | use this! | then this! |
Questions Answered
Q: Which is right for me?
If a place is large, complex and built over a period of time, such as a hospital campus or cross-boundary civic area, an Audit is often the best place to start. The Audit allows the consultant the opportunity to understand current conditions, navigational systems, current signage usage and existing infrastructure that can be utilized within the wayfinding program. It will seek to assess your starting place so that reasonable proposals can be crafted to develop a more comprehensive plan. It may identify ways to parse out needs in chunks or phases which may be easier on your budget. Everything learned in this stage is imperative to designing a system that will work, based on the environment as it stands today.
Comparatively, a Wayfinding Plan is best used when you are committed to the need for a comprehensive wayfinding system and you need to understand the type of process and investment required for implementation. If you've engaged in an Audit, a Plan will often follow as a next step. Wayfinding Plans can be developed in conjunction with Master Plans, which look at the bigger development picture and recognize that signage is a key step in realizing a place's long term goals. Wayfinding Plans may also include a phasing schedule, should always include a budgetary component and will provide an outline of the implementation process that allows the community or campus to prepare to get the project completed.
Q: What is the actual wayfinding problem?
When you say "people can't find us," it is our job to understand WHY — in the context of YOUR place. If you aren't constructing a brand new building or campus, we will almost always recommend an Audit so that we can put on our visitors' lenses and experience your place and understand where the problem truly lies.
Q: How much will our wayfinding program cost?
We don't know yet. The Wayfinding Plan will begin to paint the picture of what the signage needs are for your place and space. A plan begins to formulate the family of signs and where they will need to go to be effective. This will give you a list of sign types and their quantities to which we would then apply budget numbers to help you understand your total investment to get a sign program built and in the ground.
It is important to note here that wayfinding costs have less to do with the size of your city or campus and more to do with the complexity. A grid is more intuitive to navigate than a winding road system with short sight lines. Destination quantity is also a factor, as it the ultimate signage design.
We do have historical data we share upon request. Please contact us if you'd like to see what past wayfinding programs at places comparable to yours have cost.
Q: How do you know what signs will be needed?
We are most concerned with understanding how and when people are likely to look for information and what kind of information we should provide them with at that time and location. Mapping travel paths and decision points help identify these various needs. Once we know what kind of information should be provided, there are a number of basic sign functions that we consider when developing a Wayfinding Plan: identification, directional, regulatory and feature or entry signs. There might be multiple versions of each of these sign type functions, but the premise for establishing a system of thought and navigation starts with understanding how people relate to their environment and seek navigational information.
Q: Who needs to be involved?
For community wayfinding, there may be benefits in a degree of public engagement. During an Audit, it may prove helpful to talk with or survey those on the "front lines" of visitor experience — people who work the concierge desk or customer service phones that hear first-hand where people are getting lost. And since signage may become an expression of your brand, it helps to hear from the community members or CVB responsible for brand or place identity. On campuses, we may recommend that your marketing department participate, and that facility managers weigh in on design, function and maintenance needs. Staff or students may help solidify message criteria as we seek to nail down place nomenclature.
Regardless of what kind of place you manage, a steering committee representing different kinds of constituents should be identified to shepherd the process and make the necessary decisions.
Q: How do you quote this?
At Guide Studio, we frequently suggest that communities or campuses initially engage us for a Wayfinding Audit or Plan rather than the full project through implementation. It is precisely because, at first, we don't have those questions fully answered and we don't know what our engagement might look like yet in the later stages. We can't presume to understand the complexity of your wayfinding challenges until an audit or plan are conducted. A Wayfinding Plan will answer these questions, including costs for consulting fees and implementation.
Q: How do we fund this?
Wayfinding is generally considered a capital expenditure and should be put into an annual budget. A good Wayfinding Plan can identify phasing breaks so that programs can be implemented over several years if needed.
If you are a city or a non-profit, a solid plan can even garner support and funding because you will be armed with so many of those answers you had in the beginning. You will have a tangible document to share with potential partners and funding entities and can rally community support as well.
Q: How long will this take?
We have implemented programs from start to finish in less than a year and have had a few with five year birthdays. On average, a community project may take 18 months and a campus project a bit less for Phase 1, but these are more likely to be phased over several years. Wayfinding Plans should present an appropriate timeline for your team.
Know What You Are Getting
In all situations, we know that understanding the process and project tools used for wayfinding can make the difference for our clients. If an organization knows that the recommendation has come in the form of a Wayfinding Audit and they understand what it should accomplish, they will feel comfortable moving into that next step of developing a Wayfinding Plan. And if a Plan features recommendations based on comprehensive, tactical information, the organization will be ready for the next step — design and implementation of the Signage Program. Either way, understanding the types of programming information each tool possesses will allow our clients to begin development projects they can realistically pursue.

Related Case Study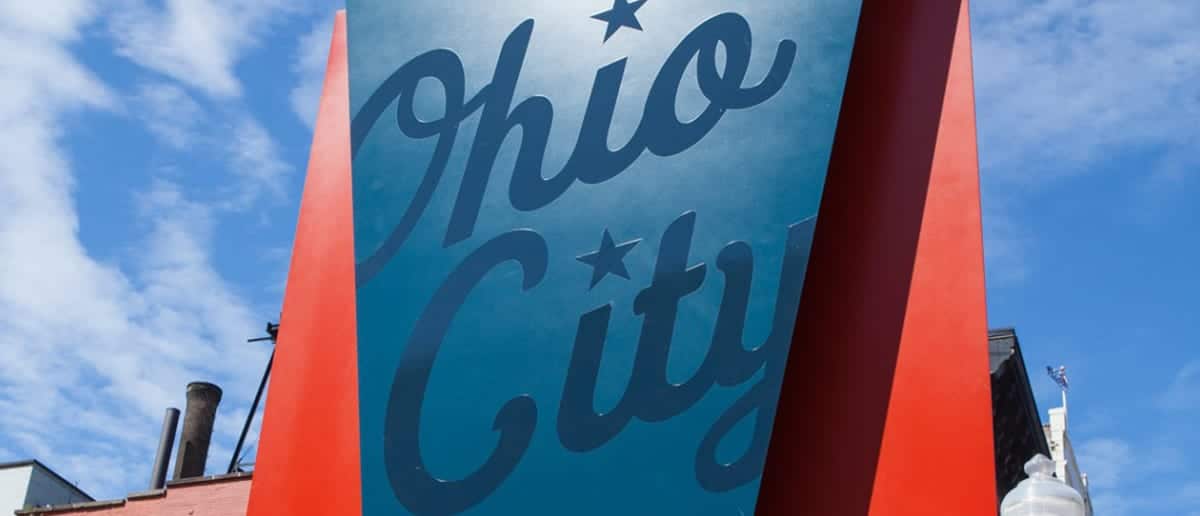 In preparation for Cleveland's 2012 bicentennial and the 100-year anniversary of the West Side Market, Ohio City embarked on a…