Uncovering Impact Opportunities
Along the User Continuum
So long, service economy! We are now living in an experience age. And with this shift comes great expectation. Those who manage well-trafficked destinations — cities, healthcare institutions, college campuses, venues, and more — must be well prepared to exceed the expectations of their audiences.
---
Why? Today, we have more choices than ever. Our tastes are more discerning. We walk into our day educated, armed with research, and confident in our choices. We don't just want commoditized goods and services; we want a connective experience, a good outcome, and a lasting, positive memory.
The perception of your audience is set in stone before they even arrive at your place. They may start with Google, then ask their friends, and perhaps do a little more digging on their mobile apps…all in preparation for the experience that you offer. Their choices are cemented based on what they believe will be the best experience, choosing the place that aligns with their own values and personal brand.
So, how will you engage them?
The User Continuum
Depending on the destination, audiences may be defined as visitors, patients, students (and their parents), stakeholders, residents, tenants, or a myriad of other types. Dive deeper and you may find that they are thrill seekers, history buffs, international sightseers, window shoppers, cancer patients, foodies or business air travelers. The point is, demographics are only the tip of the iceberg. Crafting a memorable brand experience requires you to first understand their behavior patterns and lifestyle preferences. The more you can define your audience, the more can you can understand their mindset, needs and expectations.
These traits will likely differ across the board, so this identification process may be challenging. Here's the good news. Audiences, no matter how distinctive, share common ground in the sequence of time. That means that every experience can be defined in three categories: before, during, and after. The more touch points you can influence to meet the needs of your audience at each of these steps, the more successful the total experience can be.
Economic Vitality
How do we define success? Dollars are our universal measurement. Better experiences translate to higher return on the investments made to create them. For you, this might mean "heads in beds," "feet on the street," tax revenues, ticket sales or any other conversion goal. We want our visitors to have positive experiences so that they stay longer, return often, post on Twitter, and tell their friends at work. Our next issue of Directions will explore Economic Vitality as the point at which continual efforts to support and enhance the User Continuum pays off.
Before
The Before stage is where we have the opportunity to set expectations. Every place has a pre-conceived perception that lives in the visitor's mind. Think of Paris, you may think of romance. Consider Nashville, musical notes float across your mind. Disney equates to family memories. Newark Airport evokes feelings of anxiety. Not all perceptions are positive and certainly most destinations don't have as clear and consistent promises as these examples.
This is where your brand comes in. Brand is the foundation from which you can shape perceptions and expectations. It's more than your logo or your signage. It's the promise you make to your audiences, communicated directly and subconsciously through all outreach and onsite efforts. Your brand must be authentic, achievable and relevant. More on this in the Directions article titled "Building Your Brand House."
This brand promise drives your marketing campaign. How and where are you promoting? What are you saying? This ties back to knowing your audience well. This is your opportunity to make a stellar first impression, to set the tone for your Place. These materials —­ from brochure to website — are like the invitation to a party. A potluck dinner experience is much different than an expensive wedding. Consider how the invitations reflect that. External communication must be aligned with the actual experience. Otherwise, you're setting your audiences up to be overwhelmed or let down.
Beyond the messaging you control, there are countless opportunities for your audiences to contribute to the discussion. Social platforms, featuring both positive and negative chatter, are often the first places audiences look when making decisions. Sites like Yelp, Pinterest and TripAdvisor offer the inside scoop on where to go and what to eat. Facebook users ask friends which museums to hit when they visit Chicago. Googling high schoolers look at the colleges that have the best environmental sciences program or party scene. YouTube allows visitors a preview of the movie or theater experience before any ticket is purchased. Today's "destination stewards" must prioritize the forums that are most visited by their audiences and participate in the conversation, staying on brand and offering more insight to the discerning shopper of Place.
During
There's no doubt, the process of arrival is one of the most underestimated touch points on the Continuum. It can set the stage for the audience mood for the first few hours or throughout the entire experience. Think about the last time you were lost. It causes great anxiety before the experience even begins, setting a negative tone when a guest arrives flustered and late.
This is one essential reason that wayfinding is a keystone to your brand experience.
Be sure to provide clear maps on your website, announce entry points to alert visitors of their arrival, and get them safely to parking or off public transportation. In doing so, you allow them the courtesy of comfort and peace of mind. Your wayfinding signs may not be a direct contributing factor to the visit, but they are a key requirement to a positive experience overall. Arrival is critical as it sets the tone.
The rest of the "During" phase varies greatly depending on the destination. The attached diagram shows universal components that will enhance your audience experience.
Let's first talk about maps. Any place-based entity should use one consistent map. Once you have oriented people to your place before their visit (via website or mobile), why would you switch this map upon arrival? Inevitably, varying scales and content focus will be required, but if the foundational map elements are consistent, the user is empowered with confidence that any map they use will orient them consistently. Maps should be given out freely, made available as smartphone apps, posted in kiosks in strategic locations and utilized at all concierge desks.
What are the makings of a great map? First, it's easy to read, covering the right amount of ground. It also offers details, like those wonderful little discoveries that are just around the corner and might otherwise be missed. And that little gallery off the beaten path — it might be the diamond in the rough where a large art purchase is made, invigorating the art scene and the community while adding to the tax revenues. Maps are all about information and information is king.
Another frequent source of information is people. A lot of visitors like to ask the "locals" questions: "What is student life like here?" "How do I get to the neonatal wing?" "Where do the locals eat?" How are you empowering your field team to be advocates for your experience?
Look to the places that do it well for inspiration. In Northeast Ohio, Cuyahoga Community College and Case Western Reserve University use student guides for orientation, Cleveland Clinic employs "redcoats" who are trained in providing directions within the complex healthcare campus, and Downtown Cleveland Alliance has trained Ambassadors who impart a feeling of safety and goodwill. These folks also help visitors out and about, plan the next leg of their journey and find the best pierogi in town.
These touch points are meaningful, relevant and immediate. They create moments and memories, which collectively leave the user with a sense of what that place was about in their memory banks. This "sense" is often a very powerful one, formulating opinions that are shared with friends or dictate their choice to return. A great resource for this theory is the TED talk by Daniel Kahneman about the riddle of experience vs. memory. While we at Guide Studio talk a lot about the elements that make up a great experience, at the end of the day, audiences are just seeking a positive and lasting memory.
After
That thought brings us to the "After" part of the journey. Traditional thinking would have you believe that the journey is over once the visitor goes home. However, this is one of the most underutilized opportunities to create impact.
There are many ways to extend the experience. Disney does it well (they do everything well, don't they?). The photos you take in the park are posted online and you can view and purchase them once you get home to relive the experience. You can even purchase a coffee mug that features those same pictures, keeping the memory alive every morning.

Then there are ways to stay in touch. Capture the contact information of visitors via database or social media for continued marketing. Provide updates on things going on and improvements being made to the experience. Share interesting stories and photo journeys of visitors (and allow them to submit stories of their own). Offer incentives to incite a return visit. Keep reminding them (subtly of course) that they truly enjoyed this Place.
Take a close look at the User Continuum. We bet you'll find a few impact opportunities to set expectations and shape perception, simply by communicating the value of your experience. If you make a solid commitment to continually define your brand, you not only create a winning experience before, during and after the visit, you empower your audiences to spread the word, which starts the process over again for a new user or repeat visitor. Only in this way can the experience evolve, drawing new visitors for continued economic growth.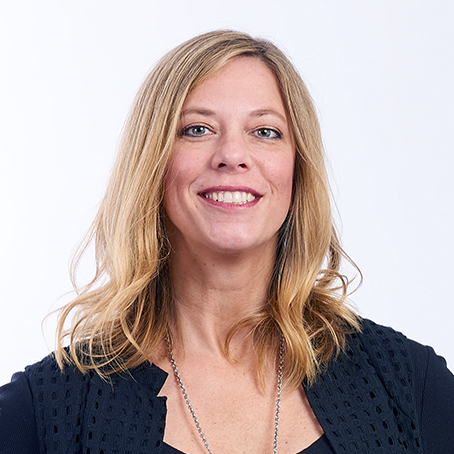 Rachel Downey
President
Related Case Study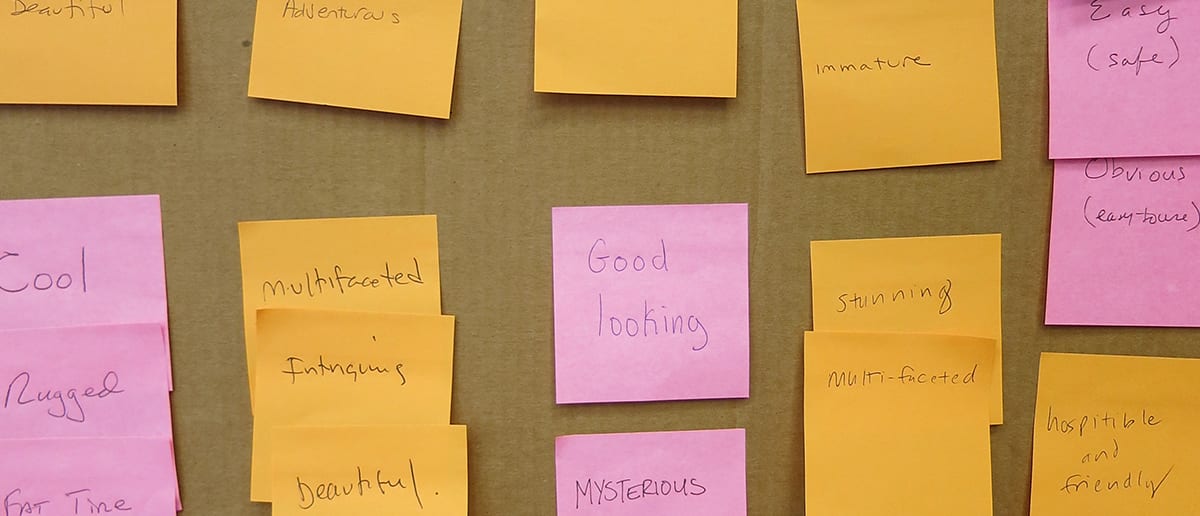 Rails-to-Trails Conservancy develops trail networks that enhance the social, environmental, economical and public health of communities. One of its key…