How to Write an RFP
That will attract qualified firms
Requests for Proposal (RFP) may be viewed as a necessary evil in the process of winning projects among creative consulting fields. Their purpose is to aid the client in identifying potential firms based on a mix of qualifications, approach and proposed fee — providing an apples-to-apples comparison in the hopes that the choice of a strong project partner is fairly obvious. However, without a well written RFP, the results can be a mixed bag. We've seen our share of the good, the bad and the ridiculous Requests for Proposals. This article takes a 'how to" approach to developing a good RFP and may question the kind of fruit you should really be comparing anyway.
Is an RFP Necessary?
Before you get started, ask yourself and your team whether an RFP is the right choice in the first place. Many consultants, and perhaps some owners, may feel they aren't very effective for selecting a professional services provider. In fact, the growing trend with consulting firms is to shun RFPs, which may result in a pool of less qualified pro- posers. Consultants recognize the necessity of building relationships with their clients and helping them to diagnose their problems and set expectations early on. The printed exchange between RFP and proposal doesn't truly allow for that level of communication. Therefore, the responses may be either generic or off the mark from your intention.
With today's ability to "Google" your way to finding qualified firms for your needs, the public RFP is becoming more antiquated. Requests for Qualifications (RFQs) "by invitation" may be better approach. The RFQ asks firms to submit past projects that are similar in scope or challenge, references and other determining details that inform clients about the capabilities and past performance of a firm. It is similar in many requests except the request for precise scope and fee is omitted. The fee proposal can come as a next step in the process, after a favored firm has been selected. Understanding however, the public sector is still often required to use RFPs, this article strives to help owners inject solid information into these requests.
Who Develops, Who Reviews?
In writing an RFP, it is helpful to have a team already in place that will serve as the advisory committee throughout the entire process. Including architects, planners, or other design professionals who speak the same language as the consultants can prove to be valuable when interpreting the process and realities for the rest of the team. If it is a community project, key staff from the managing entity, select community members, business owners and a government representative or two may round out the team and ensure a variety of voices are heard. Our experience has shown that a committee of 6-12 individuals is appropriate, depending on project size. Any more and you never move forward; any fewer and it is hard to get a good meeting together.
This committee will be responsible for structuring the RFP and reviewing responses, as later acting as a liaison between the consulting team and the project's stakeholders throughout the process.
Know What You Want
It is remarkable how many RFPs we see that are vague or missing essential components. Ambiguity in the request may indicate that a particular client does not know or understand what they want. It is important to remember that the RFP is a vehicle to serve you in selection of the best partner for the job. A qualified consulting firm may be hesitant to respond to an RFP that is incomplete, onerous or ambiguous. Most firms have Go/No-Go evaluation processes and yours might not pass the test. This affects you in that you may get fewer qualified responses.
Essential Components
So what are the things that should be included in your RFP?
Background Information: Provide an overview of the history of your place, your organization, distinguishable characteristics and assets. Also, share your challenges, your project objectives and key sections from a Strategic Plan or other recent planning exercises.
Project Summary: Put into words a rationale as to why you are undertaking this project. This will not only help responding firms understand where your project will need to start, but it's a great way to begin setting goals and measuring success. State your objective early and clearly in the RFP.
Timeline: RFPs often ask about a firm's capacity to handle a project in terms of the staff time available to complete the job. To help respondents answer accurately, provide a sense of timing — when you will be making your selection, when you want to start the project, any time-sensitive factors driving the project as well as a hopeful completion season/date.
Budget: Clients often believe that if they leave the budget out, they might get lucky and some firm will price a project below what they intend to spend. If they did, would you believe that they knew what they were doing; that they were qualified? Goodness, that's a scary thought!
On the contrary, qualified firms want to give you the best process, best results and the most bang for your buck. Tell us what your buck is, and we will craft a proposal that demonstrates just that.
Nothing is more frustrating to everyone involved than going through an RFP process, only to get a dozen proposals that are four or even ten times what you have allotted for the project. No one wins.
Leave This Out
One major flaw of the RFP process is the inherent inability for consultants to actually help clients diagnose and define their problem. Just like a physician, we need the opportunity to ask questions, study the whole picture, investigate the places that hurt and utilize our expertise for a potential solution. When an RFP attempts to ask respondents to solve their problem in the proposal response — via a detailed approach — it is like asking your doctor to diagnose the cause of your headache over email.

Instead of asking for a solution to your particular problem, request that respondents share project process through related project case studies. Trust that a good process provides both the structure and flexibility necessary to tackle a variety of project challenges and can adapt to your specific situation and needs.

Criteria for Selection: Looking at twenty proposals that don't meet your criteria is an arduous waste of time. It is important to outline Criteria for Firm Selection. If it is critical that the winning team has a local representative, state that. If you require MBE or FBE participation, say so. If you really want someone who excels at public engagement, let us know! Good consultants will respond by building a team that works for you.

Here is a short list of what you can consider stating as your criterion:
Experience with projects of similar scope and scale.
Experience on projects that may not be similar, but demonstrate factors important to you such as a particular design aesthetic, sustainable solutions, complicated stakeholder issues or strong community engagement.
Team experience. Often firms assemble customized teams that bring together a complementary set of strengths to meet your project needs. This may include sub-consultants and/or other design disciplines.
Location preferences. If you would like a member of the team to be local, say so. However, know that most firms are accustomed to working remotely, so don't let this be your one deciding factor.
Required participations from MBE/FBE/DBA firms and any state or local registrations that may be required for funding source requirements. State these requirements, including percentages for participation. If it is necessary to register with your state or municipality during the selection process, provide contact information or website information.
Each of the above criterion can be assigned a weight or score and get you an apples-to-apples comparison — ultimately to select qualified proposers for a short-list interview. But let me provide another factor to consider: Synergy and Intuition. What team feels like they will work well with your advisory committee, stakeholders and government departments? Scores on paper are helpful but trust your intuition too. You are dealing with creative professionals… we are a different breed. In the interview, consider how the team will be received by your stakeholders as good listeners but also how they will be strong enough to lead the complexity of your project toward completion and expected results.
So What about that Fruit?
Let me pose this… if you are specific about your needs and objectives, your project scope and budget and your desire to find a partner that you can trust to deliver on the job, is it necessary to tell them step by step how you want them to do their job? This is where you should start looking at the fruit.

The big differentiation among professional service firms is process. If we know your objectives, every firm will work to meet them, but it is the journey of getting there that distinguishes the experience that is right for you.

Allow firms to respond to your RFP with their own approach and process. Ask to see case studies of their process and have them describe their thinking in the interview, not just flashing slides of the final product. Remember that this engagement could last a year, two years, or more and that in many ways, the journey is just as important as the finished product. This gives you the opportunity to look at apples and oranges and pomegranates and to decide which tastes right to you.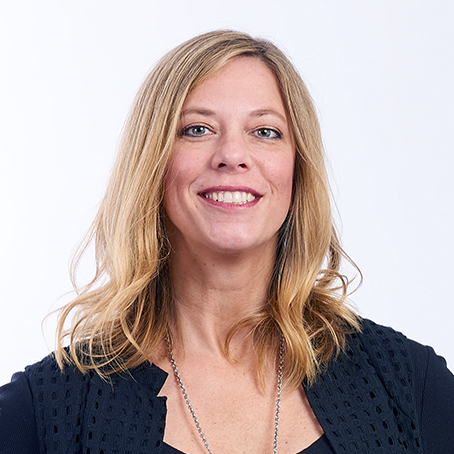 Rachel Downey
Founder & Owner
Related Content
Where does one begin to develop a wayfinding program? A lot of our projects begin with a call from a future client with a statement of "We need a wayfinding program."…
Placemaking isn't about constructing an avant-garde building, planting some flowers or adding a fresh coat of paint. It's a mindset for continuously helping people access, enjoy and contribute to a place…