Follow the Sign Standards
Your guide to creating a consistent cohesive visitor experience
Wednesday, February 21st at 2:00pm
---
You understand the importance of a consistent sign program, but how important is it really? Establishing Sign Standards creates uniformity and clarity so that visitors can experience places and spaces with confidence and ease, promoting a positive visitor experience.
In this webinar, you will learn the basics of sign standards and what to expect along the way:
What are the must-haves for a Sign Standards program?
What is the typical process and how long does it take?
How much do Sign Standards cost?
What can I expect to get out of this program?
If you manage, plan or design for large, complex, campuses such as a College or University, Hospital, or Corporate Office Park or a system of public places such as a Parks or Trails — this webinar is for you.
---
Sign up for this free webinar to make the most out of your next wayfinding project. Can't make the webinar? We have you covered – find insights and articles about wayfinding on our website.
Related Content
Branding, Placemaking and Wayfinding. What on earth do these terms mean and what value do they bring to a community?
---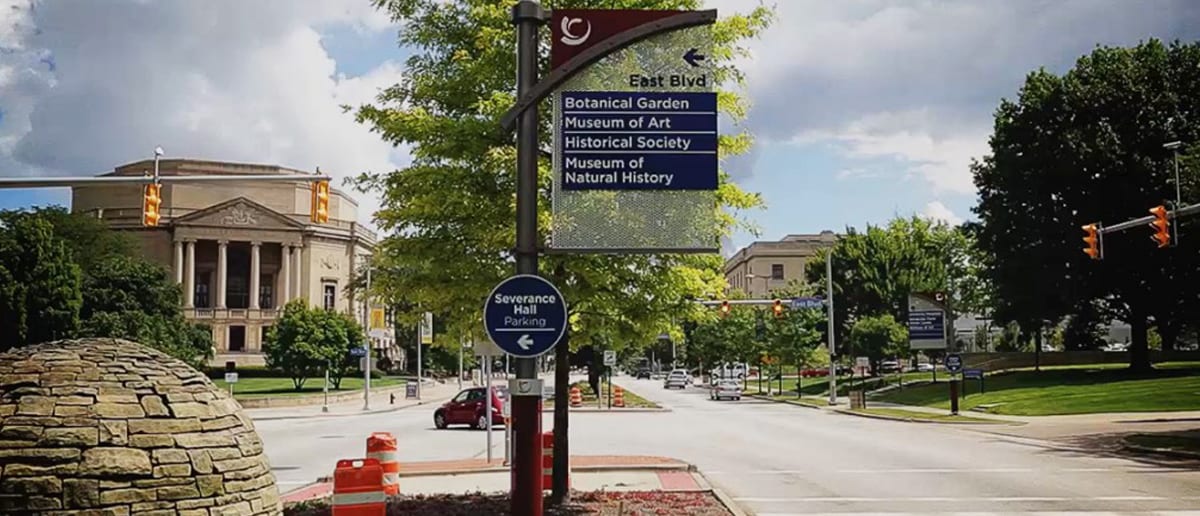 This world-class tourist destination is one square mile of urban streetscape and meandering byways that intersect the district…