Dynamic Wayfinding
Integrating Digital Signage to Improve Visitor Experience
As society becomes more reliant on technology,
it is no surprise that its power and innovation has quickly become a useful component for navigation and wayfinding.
---
A Growing Technology
As a design consultancy that is focused on improving place-based experiences through effective wayfinding and branding programs, Guide Studio is often asked what role digital signage can play in wayfinding and visitor experience.
According to a report by Markets and Markets, the global digital signage market is expected to grow from $14.63 billion in 2014 to $23.76 billion by 2020.1 Digital signage is often associated with retail environments, where instead of displaying a single fixed (printed) ad, multiple ads are "rotated" on screen. Nevertheless, just about any place that needs to communicate information—hospitals, convention centers, hotels, colleges, airports—can utilize digital signage, especially if that information is often changing.
With traditional signage, the designer is limited to a fixed amount of real estate, i.e. the physical size of the sign panel. The amount of information displayed is static. Digital signage, however, is dynamic. Unlike static signage, the display is a "layered" canvas with virtually unlimited potential for up-to-the-minute (real-time) information, interactivity, videos, advertisements, and more.
The plethora of possible uses for digital signage can be the biggest challenge when it comes to implementing a successful digital signage system. The key, just as it is with any wayfinding solution, is to understand the client's true goals and needs and then tailor the digital sign system to provide the most value.
Ask the Experts
There is a saying that "content is king," but for digital wayfinding, technology is king. Obviously, relevant content is crucial to keep the visitor interested and engaged, however, without a system that functions properly, the content is useless. Outward facing, digital wayfinding and signage simplifies navigation for the end-user, but internally, it is a complex network that requires expertise in a variety of technologies and methodologies.
Guide Studio has partnered with various consultants on projects that include digital signage. To dig deeper into the processes and details involved with digital wayfinding, I interviewed one of our partners, LogicJunction. LogicJunction is a local company that specializes in providing interactive wayfinding solutions for hospitals. Their systems provide step-by-step directions and up-to-the-minute information to patients and visitors through web-based/smartphone technology and digital kiosks.
---
Q: Typically, when clients contact LogicJunction, why do they want digital wayfinding and signage? What are they looking for in a digital signage system?
A: Hospitals are always looking for new and innovative ways to improve the patient experience at their facility and a big portion of that is navigation. Most hospitals are dealing with the same problems that arise from rapid growth, new construction, or simply outdated signage. Hospitals also deal with constant change such as department and amenity relocation, requiring costly static signage modifications.
Q: What are the biggest challenges when it comes to implementing a digital wayfinding program?
A: Our number one goal is to make sure that the client's goals, strategy and vision are aligned with what will be delivered.
When it comes to healthcare, many hospitals do not have a specific goal, strategy, or vision for new technology like digital wayfinding—they don't know what they don't know. Part of our process is to educate and consult the client on how best to use the technology to meet overall strategic goals of the organization.
Q: What kinds of internal analytics and reporting can your clients obtain and what are the benefits in being able to do this?
A: Clients are able to see which destinations are the most and least popular, how many users a day/hour per kiosk, what language was used, did the users print or email the directions, etc. By having this information, the client can determine traffic patterns, decide if they need additional kiosks (or signs), analyze what areas of the hospital are hardest for users to find and overall utilization.
Q: How is the system and content maintained, changed and managed? Is there a annual/monthly maintenance or support fee?
A: The system is maintained and updated through a robust administration dashboard that allows easy changes of destinations or maps. The tools have been designed to be very user friendly and allow segmented access so that a client can have multiple administrators with different levels of access.
---
LogicJunction and Guide Studio share several philosophies, one of which is that wayfinding is not only about the quickest route, but also the best experience. While the LogicJunction software utilizes a "shortest path algorithm", directions can be programmed to take a longer but more desirable route. For instance, one of LogicJunction's clients wanted all directions to stay indoors, even if it was much shorter to go outside and walk into another building.
With LogicJunction's software, the directions are place-specific like, "Turn left through the Miller Lobby and take a right at the fountain." It is like having a personal guide every step of the way, beneficial in a place where stress is already heightened.

Digital or Static
One of the biggest benefits of digital wayfinding from the visitor's point of view is that it provides relevant, real-time information. That information can be targeted and specific and shown at the right place and at the right time. Digital signage can also improve internal efficiency (staff no longer has to spend time, and money, updating paper inserts or guiding visitors) and makes a powerful statement to visitors about your facility, and in turn, your brand.
Digital signage cannot, however, completely replace static signage, at least not yet. ADA regulations and building codes require static tactile and regulatory signage, not to mention the (im)practicality of implementing an entire sign program digitally. A fully implemented sign program can be robust, with hundreds of operational and non-public rooms, that do not warrant a digital sign.
Digital signage is a powerful tool, but must work in tandem with static signage and other communication pieces. Nomenclature, symbols and icons, brand messaging and general design aesthetics must be consistent to create a cohesive and positive wayfinding experience.
For a list of ways digital signage can be utilized to enhance a wayfinding program, see below:
---
Digital Signage Capabilities
Benefits & Opportunities Within a Wayfinding Program
Relevant Information
Digital signage can provide real-time communication that is shown at the right place and at the right time. Wayfinding that is specific and relevant, along with up-to-the-minute traffic, flight and news reports can create a positive and personalized visitor experience.
Improved Efficiency
It can eliminate the time is takes staff to manually update inserts and reduce time spent guiding visitors. Printing costs may be greatly reduced.
Room Scheduling
By linking to your facility's booking software, digital signage throughout the facility is automatically updated at the right time or can be changed at a moment's notice.
Advertising & Marketing
Dynamic and timely advertising can be tailored to the visitor by advertising facility amenities such as a spa, restaurant or gift shop, display daily specials and announcing upcoming events.
Reduced Wait Time Perception
Using digital signage to display content such as news, advertisements, videos, promotions and other valuable information provides an option for visitors to be entertained and engaged while they wait.
Alerts & Emergencies
Important messages can be posted across the entire network or to specific sign locations. These may include amber alerts, tornado warnings, facility lockdowns and other urgent messages that need to reach visitors and staff at a moment's notice.
Easily Accessible
Content can be updated remotely via the internet. One display or an entire network can be managed in real-time.
Analytics & Reports
It can be used to help gain insight into the utilization of the digital wayfinding system, such as how many visitors use each sign per hour or day, visitor traffic patterns, what language was used and more.
Donor Recognition
By using digital signage, multiple stories and other bits of information can be shared to engage visitors. It also provides a system that can easily grow or be updated as more donations are made.
Enhance Your Brand
Dynamic, high-definition graphics do get noticed and with touch-screen capabilities, the signs can be used as interactive directories and maps, check-in kiosks and more, helping to create a positive and memorable visitor experience.
---
References
1 www.marketsandmarkets.com/Market-Reports/digital-signage-market-513.html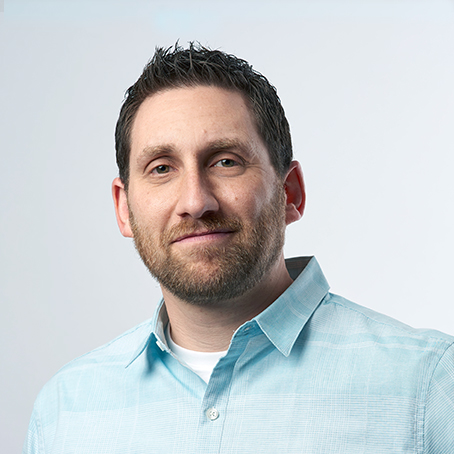 Kevin Fromet
Design Consultant
Related Content
More than signs that direct you from Point A to Point B, wayfinding helps you create great place-based experiences. Like individual bricks paving your journey's path, there are many considerations that impact a well-designed wayfinding program…
When we think of signs, we think of those that provide directions or label a place, all with intention of helping people find their way. But signage can do much more than guide people – it can promote learning, invite engagement, trigger behaviors and stir emotion…