10 Tips To Keep Your Project On Time And On Budget
Everyone has had a project that did not go as planned. Things happen and projects that take two months creep into six. Budgets go beyond scope and clients wonder, "Why is this project costing more than we anticipated?"
---
In short, the biggest expense of any consulting project is the human capital – the time spent planning, designing, revising and perfecting the work. Each project, team and solution is unique and there's no plug-and-play formula that can remove the need for good communication. The time invested in the project and associated costs are managed most successfully when the client and the consultant respect one another's insight and maintain an open dialogue.
With that in mind, we have assembled tips to address the 10 most common issues that delay projects and inflate costs. It takes two to tango, so these are considerations to keep in mind both for you and the consultants with whom you work.

1. Diagnose First, Plan Second, Design Third
When working on a large-scale project, the estimate for the work can be intimidating. Often times, determining the appropriate scope and approach to a project can be elusive. We sometimes have clients contact us for what they think is a wayfinding issue, but the real problem is with branding or marketing communication – particularly in RFP processes (Request for Proposal), in which the client has self-diagnosed the problem and issued a request for information, process and fee for an often complex project.
Simply putting out an RFP without doing the research in advance can be problematic for the client. They then have to comb through a large number of responses and select a consultant when the RFP may not even fully address the actual issue with which they're struggling. In fact, we've been hired many times to redo or repair work that didn't address the root issue. Whether it's recreating a wayfinding plan or rediscovering a brand's voice, the cost of doing a project twice can easily exhaust a budget.
If you have to request proposals in a competitive process, it's not a bad idea to meet with a consultant and talk through the challenges before determining what needs to be done. On some occasions, we have been hired for an initial audit so the client is armed with detailed information of the issues, potential solutions and costs. It's better to know what is needed upfront than to end up with a solution to a problem that didn't exist.
2. Embrace the Process
The process is built for the client more so than the consultant. Some clients prefer a detailed breakdown of process and costs for each step, particularly those whose projects are publicly funded. With an itemized proposal, clients may hope to cut out some steps in hopes of cutting costs. Most consultants can accommodate this to an extent before raising costs, but the more demands on the firm's time, the higher the price is likely to be.
Our suggestion? Find consultants in whom you trust and ask them to submit a response to your RFP. Trust in their process and ability to provide you a fair price for the work. It's important to remember that most consultants are not trying to drag out a project – from the time spent learning about the client, all the way through design, each step is essential to a successful outcome.
3. Include All Key Stakeholders & Decision Makers
There's nothing more frustrating to everyone than to learn that a design that's ready is being held up by new feedback or concerns. Combat this by identifying who within the community has a stake in the project. It's not just important to decide who is providing feedback, but also what level of input they have. Any late stage change to a project is going to be costly and, obviously, delay the timeline.
Many of our clients require input from members of the community as well as representatives from different departments. We often advise our clients to create a steering committee with pre-scheduled dates for meetings that mirror the scope's timeline. This helps manage expectations while allowing for feedback opportunities at the most natural stage.
4. Define (And Stick To) The Approval Process
While creating standardized sign programs may seem restrictive, (i.e., less creative) they often produce aesthetically appropriate and cost-effective solutions for places that require immense quantities and types of signs. When modularity is incorporated into the system, versatility and expandability allow for future changes. Standards also create ease of maintenance and re-ordering.
5. Include All Key Assets
Kickoff meetings are critical for getting the client and consultants teams on the same page from Day One. This is the moment in time to align expectations, outline the timeframe and share the information, documentation and content relevant to the project. For example, do you have brand guidelines? Is there a logo or does one need to be created? What about photography? Architectural drawings or site plans? Research? Consultants are more efficient and effective with all of the background information upfront.
Your consultant can help you think through all the assets needed and create a checklist. If there are items on the list that you don't have ready-to-go, they can be worked into your scope and built into the project timeline.
6. Carefully Review All Materials…The First Time
Seems obvious, but with a busy schedule and a demanding job, sometimes timelines, proofs and drafts are reviewed hastily and important details can be overlooked. These materials are the checks and balances that the deliverables on target to meet your expectations. It's tempting to think, "I'll really proofread this during the next round; I just don't have enough time now." But not reviewing materials thoroughly at every stage can lead to costly mistakes down the road.
Signage programs are a good example of this. It's important to carefully review the copy and messaging for each sign before they're designed. Once the sign is designed, you can't add more words (or even characters) without a complete redesign.
7. Provide Clear Input & Feedback
Sometimes it's hard to know what you want and even harder to articulate it. It's the consultant's job to help you understand your options and guide you to a solution. However, waiting for a design or draft to react runs the risk of multiple rounds of revisions, which are typically not built into a project scope.
Keep the dialogue going and be open with your feedback at every stage of the project. While it can be difficult to articulate what you want, where you are able to, be specific about what you do and do not like so that the consultant can reduce the frustration for you and keep the project on-target. And provide as much information as possible upfront, even if it's not specific or set in stone. Are there websites you like? Signage programs you're drawn to? Do you have a color palette already in place or tones you gravitate towards?
At the end of the day, it's your product, website, brand or signage, and it's your opinion that matters.
Consultants always prefer a candid client over a reserved client because it's important to know where you're at. Don't worry — we won't be offended!
8. Provide Consolidated Feedback
It's a simple concept: it takes less time to read one email than five, and prevents information from slipping through the cracks. Not only should you collect feedback from all stakeholders and decision-makers, but it's also helpful to consolidate it into one cohesive thought. Does Person A's feedback conflict with Person B's? We need you to decide before sending us the changes.
A great way to make this happen is to specify a project manager — a single person through whom all of the feedback is funneled. They can interpret feedback and eliminate any redundancies to save everyone time, money and headache.
9. Communicate Early & Frequently with Your Audiences
Keep stakeholders involved and on board with your process. They need to feel their feedback was valuable and their positions respected. For example, you don't want to create signage for a building and discover later that the donor was expecting his/her name on the sign. Have that discussion upfront to save money (and face).
For public projects, communication is key. A committee may love their new signage program, but when they unveil it, the city or residents react with a flood of comments. To avoid potentially project-halting feedback, keep the public involved and informed along the way. This could be a town hall meeting, article in the local paper or special event for the Main Street organization.
10. Trim The Fat
While you don't want to skip steps, you also don't want to add any unnecessary time and costs to the project. A simple example is meetings. Keep your consultant informed, but be selective about which meetings he/she attends and invite them only for the portion of the meeting relevant to that project. Otherwise you're paying for their time to sit in on a conversation about something irrelevant to the work that they're doing for you.
We've learned many lessons over the years and continue to evolve with each project. In our experience, the client/consultant relationship is a journey with lots of checkpoints along the way for discovery and discussion. Even the best scenarios come with challenges, but keeping an open mind and an open dialogue will help you through the process and promises the best results.
---
What's your story? We'd love to hear it.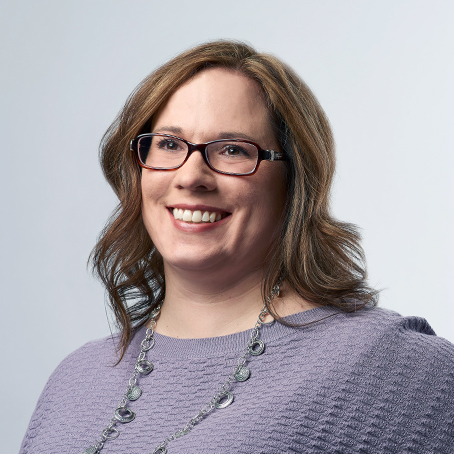 Cathy Fromet
President
Related Content
Successful communities invest significant time and resources in creating well-designed, cohesive wayfinding programs to support enjoyable experiences. However, knowing everything from where to begin, what you can accomplish on your own and when to bring in some outside help can make anyone feel…well…lost…
---
Guide Studio is a leading strategic consultancy that uses branding, marketing and wayfinding to help places with people traffic create purposeful experiences. From virtual to physical, start to finish, and everything in between, the Guide Studio team works to connect people to place…
---
Similar to Brand Standards and Guidelines, control elements can be used to uphold the integrity of your sign program's design and system of communication. In this article, we will explore why Sign Guidelines and Standards are employed and how they are best utilized…