Studio Graphique Changes name to Guide Studio, Inc.
It is with great excitement that I share our new name, Guide Studio!
---
This year, Studio Graphique celebrates 20 years in business and a big milestone like this gave us cause to reflect on where we have been, where we are going and, most importantly, the value we deliver to our clients. We are extremely proud of our success since our founding in 1997, but we also believe we have outgrown our name. Over the years, we have expanded our services from traditional and environmental graphic design to branding and wayfinding, and now marketing and communications. We have transformed into a leading, strategic consultancy that leverages these capabilities to help places with people-traffic create purposeful experiences.
In considering our new name, we wanted it to represent the evolution of our company as well as the vibrant relationships we have with our clients. As many of you know, our approach is core to who we are: we bring our experience to the table, but understand the value of our clients' perspectives and domain knowledge, and know that earning their trust is key to our shared success. We are collaborators, not dictators, guiding clients through the entire brand experience people have with your place — virtually and physically.
Recently, we added marketing and communications services to our portfolio to better serve our clients and help them put brand strategies into action for results that endure the test of time. We hope to leverage the powerful combination of all of our services – branding, wayfinding and marketing – to deepen the impact brand can have on places.
Given our history and opportunities on the horizon, we believe the name Guide Studio paves the path for our next chapter. It is simple and states what we do best – guide our clients on how to connect people to their places.
Along with our name, you'll notice that we've updated logo and brand palette, and launched a new website that emphasizes the content and resources we produce to support your work or spark new ideas. We learn and mature with every project we tackle, and love sharing our experiences along the way, so I hope you'll take some time to explore our new virtual home for useful insights, tips and tools.
While our name and look has changed, we are still the same dedicated team that is committed to creating awesomeness. We believe in the power of place, and work enthusiastically alongside communities, planners, developers and institutions to build brand loyalty and improve economic vitality. Our success is a direct reflection of their continued commitment to push boundaries and discover new ways to create positive experiences. Thank you for inspiring us to do the same!
We are excited about the next phase of our journey, and hope you like our new name and look. Check back for more updates about our transition, and please don't hesitate to reach out if you have more questions.
Cheers to the future!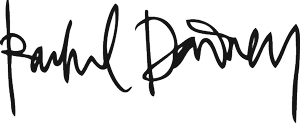 Rachel Downey
Founder and President
Related Content
You invest a lot of time and energy into producing a new brand for your place. But once it's complete, that work is all for nothing if you don't do anything with it. So what's next…
---
Leading strategic consultancy firm celebrates 20 years of connecting people to places and adds marketing and communications to portfolio…