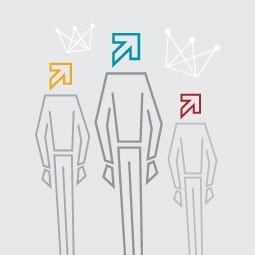 Blogs
A free guide to building your brand champion team. Get actionable tips and templates for building your brand champion team from scratch ...
Position Papers
Integrating Digital Signage to Improve Visitor Experience
As society becomes more reliant on technology, it is no surprise that its power and innovation has quickly become a useful component for navigation and wayfinding. As a design consultancy that is focused on improving place-based experiences through effective wayfinding and branding programs, Guide Studio is often asked what role digital signage can play in wayfinding and visitor experience....
A Free Guide to Building Your Brand Champion Dream Team
Tips and templates for building your team from scratch.
Position Papers
Parks & Branding
Whether you want to stretch your legs after being cooped up in a cubicle, walk your dog or enjoy a sunset picnic, parks invite us to escape the chaos of everyday life so we can stop and smell the roses. In addition to providing opportunities to reconnect with the outdoors, healthy park systems deliver tangible benefits that every community cares about, including improved wellness, ecotourism, increased property values, new talent attraction, and cleaner air and water – to name a few....
Planning a Brand Launch?
A well-documented plan will give your new brand the attention it really deserves.