6 Frequently Asked Questions About Civic Branding
Civic organizations are often slow to pull the trigger on a new brand, and for good reasons. Spending public dollars on marketing often attracts attention. But when the process and the product are done well, that spotlight can shine some much-deserved attention on the community, stirring pride and renewing excitement for what the future holds. Regardless of what's holding you back, there are a lot of considerations wrapped into this decision that take time to sort out.
---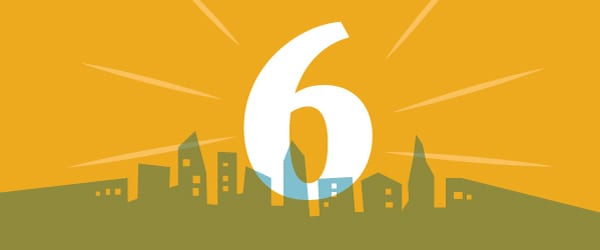 Here are six of the questions we hear most often from clients who are preparing for a civic branding project to help you weigh those considerations.
How much is it going to cost?
This is the 1-million dollar question! Well, not really. Like any branding project, the costs can vary greatly depending on what you want, from $10,000-$75,000. Maybe you have a working logo, but no brand communications strategy to support it. Or perhaps your positioning is solid, but you don't have a strong visual identity. That said, we find $20,000-$35,000 is a reasonable rate for a civic brand that tackles both strategy and identity.
How long does it take?
Twelve to 14 weeks is a reasonable timeframe in which to complete a civic brand that includes both strategy and identity. It's in your consultant's best interest to complete the project on time, so they should never hold up your process. That said, clients sometimes struggle to wrangle the right people for project meetings, focus groups and presentations that are necessary to keeping on track. (Here are some additional tips for keeping your project on time)
Who needs to be involved?
Successful civic brands hinge on a good support network. We recommend identifying three main teams:
Core client team: this may be one person or a small group of people who are going to roll-up their sleeves and get the work done alongside the brand consultant. They are present at every meeting and responsible for most of the decision-making.
Steering Committee: these are folks who have skin in the game. In some cases, they represent different departments or levels of local government, they may be key business owners/operators, developers or influencers, like representatives from school or library systems. They must commit to 1-2 discovery meetings/focus groups, 1 presentation as well as ongoing brand champion support after launch. They may not be primary decision-makers, but their perspectives are deeply important to creating a successful brand.
Stakeholders: Stakeholders are like an expansion of the Steering Committee, in some cases drawing from the same organizations or places, but inviting different people to the table. Where the President of a University may sit on the Steering Committee, she may elect the Director of Communications to participate in the Stakeholder group. This group may also open its doors to residents who play an active role in the community.
No matter how you break down your support network, these people are instrumental in shaping and championing the brand, so it's important to surround yourself with those who can offer the best perspective and make a commitment to see the process through. Learn more about assembling your dream team in The Art of Strategic Partnerships.
What is the process like?
Most consultancies follow similar best practices and processes. It's how you execute on those processes and interpret the information that differentiates us most. At Guide Studio, we employ a 3-phase process that we call Design with Direction®.
Phase 1: Dig Down is the time we invest in getting to know you. This may involve research, discovery sessions, focus groups, surveys and touring the area to get a complete picture of your audiences, challenges, opportunities and objectives.
Phase 2: Build-Up is when we take all of the insights gathered in the Dig Down phase and turn them into practical tools for communicating your brand, both visually and verbally (as well as in written word).
Phase 3: Move Forward is everything that follows. For some clients, that's outlining a strategic launch plan to ensure your message reaches your audiences through the right channels and mediums. For others, it's an ongoing relationship that continues to champion and support the brand through continued marketing efforts.
For more detail on this process, read What to Expect When Planning.
What will the brand do for me?
Unlike a digital ad campaign or a new website, there are no simple metrics against which to measure the success of a brand. However, brand is the launch pad for all your communications, so it influences the success of all of your programs, marketing initiatives and planning/development work.
That said, civic brands should satisfy a number of objectives for which you can establish measurement tools, such as public perception, stirring pride in place, spurring economic development, raising awareness for public initiatives and marketing efforts. Collectively, brand elevates communication.
What can go wrong?
Assuming your steering committee and stakeholders are involved throughout the process and you have engaged a consultant who knows their way around civic branding, there's not a lot that can go wrong. You will most definitely end up in a better place than you started.
However, the most common pitfall in civic branding is in the aftermath. Updating the logo on a website and hoping for the best will not yield the results you're looking for. In the position paper, Life After Brand, we go into depth on the importance of planning a brand launch and rollout. Even if your budget is spent, there are some simple things you can do to ensure that your message gets out in the right places to the right people in the right time, including internal brand training and stakeholder touch points.
To explore further, take time to research other civic brands. Find examples of those you like or don't like, and think about what it is that sways your opinion. This is an excellent starting point for a conversation with your branding consultant and may help inspire some new ideas that tip scales and help you arrive at a decision.
---
We hope this sheds some light on what to expect when kicking-off a brand project. If you have questions, we'd love to answer them for you. Be in touch anytime!
Related Content
Foundations are receptive to a captivating story and a clearly articulated Purpose that speaks to how your community will benefit from branding. Learn more about how to build a compelling case and win a grant in this article.…