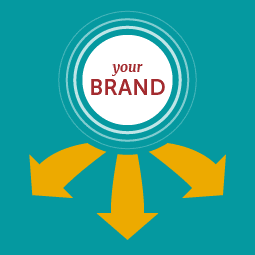 Position Papers
You invest a lot of time and energy into producing a new brand for your place. But once it's complete, that work is all for nothing if you don't do anything with it. So what's next? While it's tempting to throw out the brand in a one-and-done promotional blitz, consider how a well-orchestrated, phased transition plan can take your brand further, faster ...
News
The Great Miami Riverway project - a 99-mile district along the river with mixed-use trails - is getting some much deserved attention! The work that is completed and underway is making an incredible impact on the greater Dayton community and we feel really privileged to be a part of this awesome initiative...
Planning a Brand Launch?
A well-documented plan will give your new brand the attention it really deserves.
Position Papers
A successful nomenclature system is step one of a sign program, and it requires looking through the audience lens. Where are you now—and where are you going? What do you call this place, that building, the district over there, a room across the hall? What's the name...
We don't keep trade secrets.
Get monthly newsletters with helpful insights, guidance and tips.