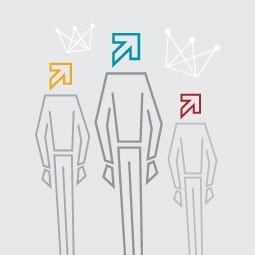 Blogs
A free guide to building your brand champion team. Get actionable tips and templates for building your brand champion team from scratch ...
Position Papers
Branding, Placemaking and Wayfinding
Branding, Placemaking and Wayfinding. What on earth do these terms mean and what value do they bring to a community? While they sound like buzzwords, each represents a deep area of practice and expertise that can help communities identify and promote who they are, align and attract residents, businesses and visitors, bringing purpose and function to their district. Translating to real return on investment, the meaning of these words is worth getting to know...
A Free Guide to Building Your Brand Champion Dream Team
Tips and templates for building your team from scratch.
News
Via Smart Business Magazine
Rachel Downey is a self-proclaimed experience junkie. It's what drives her to never turn down a challenge and to always remain "crazy busy." Downey's commitment to never let up has been a key factor in the success of Guide Studio Inc., which recently rebranded itself from its former name, Studio Graphique...
News
The project began almost one year ago on June 30, 2016, when the County issued a Request for Proposals for its branding project. The County received 25 proposals in response and signed a $45,150 contract on Sept. 26, 2016, with Studio Graphique, Inc., which earlier this year rebranded itself as Guide Studio. The Cleveland-based firm worked with County staff members over the last nine months to develop the new "primary mark" or logo, as well as customized marks that will be used by other elected officials' offices...
News
CITY OF WORTHINGTON – June 21, 2017 – The City of Worthington, and partner Guide Studio, has completed and installed phase 1 of a citywide 136-sign wayfinding program in an effort to better orient residents and visitors, and update the overall look and feel of the Worthington community...
Blogs
Civic organizations are often slow to pull the trigger on a new brand, and for good reasons. Spending public dollars on marketing often attracts attention. But when the process and the product are done well, that spotlight can shine some much-deserved attention on the community, stirring pride and renewing excitement for what the future holds. Regardless of what's holding you back, there are a lot of considerations wrapped into this decision that take time to sort out...
News
Guide Studio to Develop Wayfinding Program in River Falls, WI
As the name promises, River Falls is a beautiful city in Wisconsin that can boast spectacular views of the Kinnickinnic River and surrounding area. It's also a charming community that is home to the University of Wisconsin - River Falls. The city has recently joined forces with Guide Studio to eliminate sign clutter and rethink wayfinding to better accommodate their visitors...
Blogs
Revealing the Character of a Place & Encouraging Visitors to Learn
When we think of signs, we think of those that provide directions or label a place, all with intention of helping people find their way. But signage can do much more than guide people – it can promote learning, invite engagement, trigger behaviors and stir emotion. Cue interpretive signage: a powerful tool that communities a depth of information or tells a story that ignites meaningful relationships with visitors...
Planning a Brand Launch?
A well-documented plan will give your new brand the attention it really deserves.